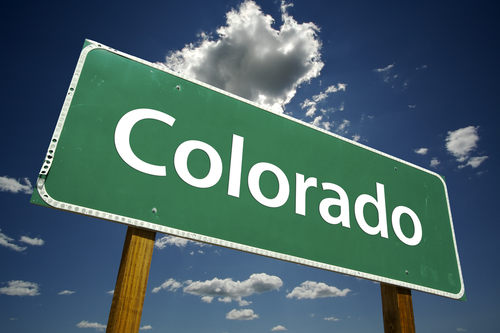 Across the country, real estate markets are making strides toward recovery. However, local real estate markets still vary greatly in terms of how much progress has been made. Therefore, before buying a house (or selling a house for that matter), it is essential for you to learn more about state and local real estate markets.
First Quarter 2013 Shows Growth for Colorado
One of the best indicators of real estate market progress is taking a look at everything from home prices to foreclosure activity from one year compared to another. Throughout the last few years, Colorado, like most other areas throughout the country, has had a high number of foreclosure filings. However, recent reports show that Colorado's foreclosure filings fell a shocking 41.3% from the first quarter of 2012 to the first quarter of 2013.
Not only are foreclosure filings down, but the number of homes that went to auction (aka indicating the foreclosure process was completed on that home) also declined 30.5% in the same time span. In fact, each metropolitan city throughout the state experienced declines in filings and auctions.
For example, Colorado Springs is experiencing a decline in the number of homes entering foreclosure and the number of completed foreclosures, while also seeing an increase in housing demand. The still-low mortgage rates and rising home prices are indicative of real estate market progress toward recovery and people are taking this opportunity (and renewed real estate market confidence) and are making a decision to invest in real estate.
Lawyers Assist Woman Battling Colorado's Foreclosure Laws
Although the state's real estate market is definitely making progress toward recovery, there are still those within the state who are battling foreclosure.
For example, an Aurora, California woman is challenging Colorado's foreclosure laws – a battle that has continued for nearly two years. Over the years, her case has gained more attention in addition to supporters. In fact, many lawyers are now offering their assistance free of charge – which is a shock to the woman who has been battling for two years without much support.
Specifically, Lisa Brumfiel is arguing that her 14th Amendment rights were violated due to the lender not providing proof that the lender has the right to initiate and follow through with foreclosure on the property.
In conclusion, real estate market progress is dependent upon state and local real estate markets, not merely national trends. Before buying a home in the current real estate market, make sure you do your research and determine where the local real estate market stands. Is progress toward recovery truly underway? One thing is certain, it definitely is in Colorado.