Click on the map to begin your search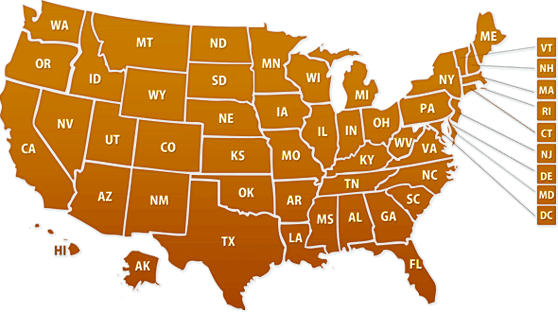 Understanding Tax Lien Foreclosure Properties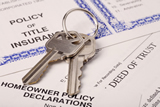 Foreclosure-Support.com is one of the leading online sources for finding tax lien properties and government tax foreclosures anywhere in the nation. Our easily searchable, online database contains information on thousands of tax foreclosures currently available in every state, including information on the properties themselves and how to go about pursuing them.
We can also help you find a wide range of other real estate being sold as the result of unpaid liens, including bank lien homes and foreclosures for sale due to mortgage defaults. No matter what you're looking for in discount real estate, our expert team is here to provide you with great foreclosure listings, around the clock Customer Service and all kinds of great tips and advice on getting the most out of your tax lien foreclosure purchase. Come learn more today and find all kinds of great cheap properties in your area!
What are Tax lien Foreclosures?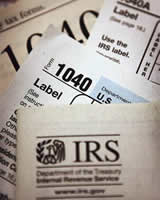 Tax lien foreclosures are special types of properties for sale as a result of the failure of the previous owner to abide by tax rules pertaining to payment of states taxes, property taxes or income taxes. In order to deal with unpaid taxes, the government authorities responsible will take steps to retrieve the outstanding money owed. If the property owner is unable to pay them off, then often times the government will take steps to repossess their real estate assets, rendering them as tax lien foreclosures.
Tax lien foreclosures come in all shapes and sizes, and they can be homes, apartments or commercial properties. However, most tax authorities only want to sell tax lien foreclosures quickly so that they can recover the money lost on the delinquent homes tax lien. In order to do so, they will schedule a tax lien auction, in which government tax foreclosures are sold off to the general public, with the tax lien property in question sold to the person or business that submits the highest bid.
This can be a very interesting proposition for those looking to buy tax lien foreclosures at discount prices. To encourage a sale, many tax lien foreclosure properties are sold for well below the prices they would fetch on the actual market. Many buyers earn savings of anywhere from 30-60% off market value when they buy government tax foreclosures. Buying a tax lien foreclosure is a great way to save on real estate, and best of all, anyone can learn how to do it successfully.