Understanding the Foreclosure Process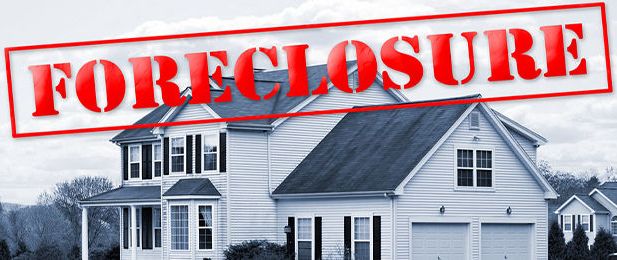 The key to knowing how to find the best deals on foreclosure homes is to properly understand each step in the foreclosure process. Since there are different ways to buy foreclosures, choosing the right method for your needs is a huge part of targeting the best values and making your purchase as easy as possible....alex testing22
Step 1: The Default and Initial Foreclosure
Foreclosure homes originate in debt. When a homeowner fails to make payments on their home mortgage loan, their income tax, or any large debt against which their property is leveraged as collateral, the lender has the right to pursue a repossession of the delinquent borrower's property. This process is known as foreclosure. For all intents and purposes, foreclosure begins with the registry of a Notice of Default, after which a the foreclosure may pursue a number of paths.
1. After the Notice of Default is made, the homeowner will have a specific amount of time in which they can pay off the amount owed in default. If they are able to do so, they can retain all rights to their home ownership and effectively end the foreclosure proceedings. This period of time is known as the pre-foreclosure period.
2.The homeowner may choose to sell their property during the pre-foreclosure period and use the proceeds to pay off their home loan. This will end the foreclosure and allow the homeowner to keep their credit intact.
3.If the homeowner does not settle their debt or sell the home, the property will be sold through a public foreclosure auction. This is often to most common outcome of a foreclosure.
4.In some cases, the lender may take control of the homeowner's property after a foreclosure either by striking a deal with the homeowner, bidding on the property at foreclosure auction, or if the home fails to sell through auction.
Step 2: Pre-Foreclosures
The pre-foreclosure stage is often times one of the best stages to look into foreclosure homes as a buyer. Rather than face a foreclosure, many homeowners will try to sell their homes before a foreclosure sale occurs, and oftentimes this means that they will offer huge discounts, simply to encourage a sale. For buyers, pre-foreclosure homes offer a great opportunity to find homes priced at below-market values. And since dealing directly with a homeowner is a great way to negotiate, buying pre-foreclosures is often times one of the most direct and lucrative ways to buy real estate.
Step 3: Foreclosure Auctions
Foreclosure auction homes are one of the most prevalent types of foreclosures on the market. Every day, foreclosure auctions happen all over the country, and they can offer great chances for buyers to find cheap houses for sale. Since the lender only needs to collect the amount remaining in debt owed on foreclosure auction properties, most of these houses go for far below what they are actually worth. Many auction foreclosures go for as much as 50% off their market value. They are a great way for beginners to buy as well, since they are held in the style of a public auction, although they do tend to occur on short notice, which doesn't leave you that much time to research the property and prepare. That's why preparing in advance by learning about bidding procedure and buying at auction can pay off big once you do find yourself at auction.
Step 4: Government Homes and Bank Owned Properties
Sometimes, if a home does not sell at auction, or if the lender chooses to bid on the home themselves, the property under foreclosure will be awarded directly to the lender. In most cases, these lenders are banks or government agencies such as HUD and VA, who will then seek to sell the property themselves as a means of recovering the lost loan amount. Many buyers choose to pursue foreclosures direct from these sources, as it's often a good way to find a variety of homes for cheap prices from one source. The bidding process is different, and sometimes involved more negotiation, but it can be a great and reliable way to find consistently underpriced real estate.
Step 5: Deciding on the Foreclosure Process that Best Suits You
Choosing the right method of buying a foreclosure depends on a variety of factors, and the best way to decide on which would work best for your needs is all about having the information, tools, and research that will make you an expert. At ForeclosureSupport.com, you'll find a wide variety of helpful information on buying foreclosures for the lowest prices, as well as help and support from a knowledgeable and caring staff. Best of all, our foreclosure listings database is one of the best in the business, and will help you target the perfect property in the location you want.