Buying a House with the Help of Home Buyer Programs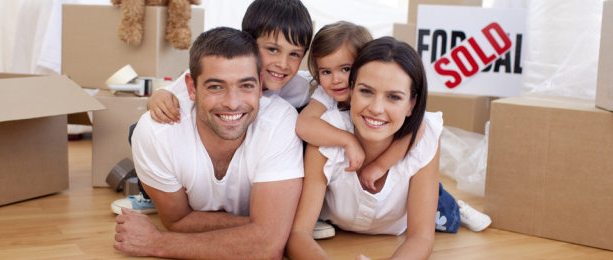 Regardless of where you live in the United States, there are likely home buyer programs that will make it easier for you to purchase a property.
Every one of these programs shares the goal of offering incentives as a means of helping people buy a home.
In addition to state sponsored home buyer programs, there are many offered through the federal government.
Home Buyer Programs in your State
Before purchasing a home in your state, it is important to research available home buyer programs, including requirements, qualifications, and the application process.
There are programs that help with everything from down payment assistance to lower interest rates.
In many cases, these home buyer programs can be taken advantage of by both buyers who plan on residing in the property as well as investors.
Programs for First Time Buyers
More so than any other group, first time home buyers are in position to take advantage of incentives and programs that allow them to join the pool of home ownership.
Each state has a different method for determining who is a first time home buyer, so it is important to check into this as soon as possible. In other words, you need to know if you are considered a first time buyer in the state in which you are purchasing.
The Pennsylvania Housing Finance Agency (PHFA), for example, offers a first time home buyer program that provides a purchase loan with a low interest rate and fees. Along with this, those who are eligible for this program may also be able to receive closing cost and/or down payment assistance.
FHA Programs
Since 1934, FHA loans have been helping people purchase the home of their dreams. The Federal Housing Administration, also known as the FHA, insures the loan so your lender is able to provide a better deal.
There are many types of FHA programs, including those for the following groups:
HUD Programs
The Department of Housing and Urban Development (HUD) is serious about helping people purchase a home. HUD takes on the responsibility of insuring high risk mortgages, which has gone a long way in boosting homeownership rates in most states throughout the country.
For individuals who are in a difficult financial spot, obtaining a home loan can be a challenge. This is where HUD loans come into play, as they are designed for people who have faced financial challenges but are committed to getting this part of their life back on track.
There are many HUD programs currently available to home buyers throughout the United States, including but not limited to the following:
Good Neighbor Next Door.
Hurricane Discount Home Sales.
Homeownership for Public Housing Residents.
American Dream Down Payment Initiative.
Not everybody will qualify for one or more or the home buyer programs offered by a federal government organization or their state. However, the above information shows that programs are available for a variety of people regardless of location.