How does Foreclosure Financing Work?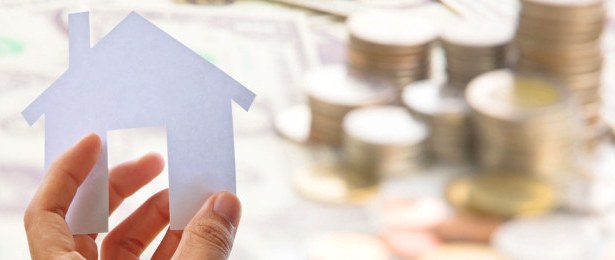 In many respects, buying a foreclosed home is similar to buying traditional real estate. The buyer inspects the property, makes an offer, completes the due diligence and either pays in cash or obtains bank financing. Getting a mortgage on a bank foreclosure property is not much different than other types of financing. Foreclosure financing, however, does offer some unique features and opportunities.
Foreclosure Financing Process - Getting a Mortgage
Unless you are paying cash, you will need financing for a foreclosure. After locating a lender of your choice, you will need to know how to apply for a mortgage. Here are the steps necessary to complete the mortgage process:
Requirements
Before you run off to a bank, make sure that you meet the minimum requirements:
Minimum FICO credit score of 620. (Some exceptions are possible.)
Total debt-to-income ratio cannot exceed 40% of income. This includes all regular payments (child support, credit cards, student loans, car payments plus your mortgage). Multiply your monthly income by .40. To qualify for a loan, this is the total amount you can spend on debt. Now subtract the total amount you pay on your debt each month. The remaining amount represents the maximum you can spend on a loan including real estate taxes, homeowner's insurance and homeowner association dues (HOA). There are online mortgage calculators that can help.
If you have gone through a short sale, you must wait a minimum of 2 years.
If you have gone through a foreclosure, you must wait 5 years to qualify for a bank loan. (Some exceptions do apply.)
Pre-Approval
Getting pre-approved for a mortgage before you go shopping for a foreclosure property can help you know how much home you can afford. It will also assist in getting your offers accepted and it will speed up the closing process.
To get pre-approved for a loan, you will need to file out an application. You will need to provide information about where you live and for how long, your current and past employment, your income, other assets (like other real estate investments, vehicles, bank accounts, stocks and bonds etc) and your current debts (anything you make regular payments on).
After the application, the lender will run a credit check and ask you to verify your income. You may need to supply paycheck stubs, W-2's, bank statements, tax returns and even portfolio statements. If you are self-employed, complete and accurate profit and loss statements and other financial reports will be required.
Once you are approved for a mortgage amount, the lender will provide you with a letter that states how much the bank is willing to loan you. You should submit that letter with your purchase offer.
Finalizing the Loan
When you have a signed and accepted purchase agreement, you need to submit that to your lender. They will then order a real estate appraisal to verify the value of the property. At this time, the bank will work with the title company to create the documents that you will sign at the closing. Make sure that you are aware of the mortgage rates, loan fees, points and other costs and terms before signing the mortgage.
Types of Foreclosure Financing
There are other types of financing that are available beyond the traditional 15 or 30 year mortgage. These other forms of financing may be more appropriate if you plan on rehabbing or flipping a property or simply do not qualify for a mortgage. There are also specific types of traditional financing that offer appealing options to foreclosure investors.
Home Equity Loan or Home Equity Line of Credit (HELOC)
If you currently own another real estate investment, you can use the equity from that property to buy another house. You will need to have a sizable amount of available equity.
What is equity? Equity is the amount of money left over after you subtract the mortgage balance from the fair market value. For example, if your property is worth $250,000 and you currently owe $175,000, then your equity is $75,000 or 30%.
What is the difference between a Home Equity Loan and a Home Equity Line of Credit? A home equity loan is simply a loan on the equity in a property. There is a set term or length, a fixed-rate and an established monthly payment amount. It is a one-time amount and once the loan is paid back the loan closes.
A HELOC, however, is a line of credit against the equity in the home. It functions much like a credit card that has a credit limit and a minimum payment and where the owner only pays on what he or she borrows. This line of credit remains open and available even after the initial amount is repaid.
Which is better? If you are planning on holding your newly purchased foreclosure property, a home equity loan may be better. If flipping the property and buying another seems appealing, then a home equity line of credit will offer more advantages.
How much can I borrow on a home equity loan or line of credit? Most lenders will not allow you to borrow more than 85% of the value of your home. Using the above example, 85% of $250,000 equals $212,500 of allowable debt. Since you owe on a first mortgage, it leaves $37,500 available for a home equity loan ($212,500 - $175,000). Any other liens against the property will be included in the total debt and reduce the home equity. Additionally, the debt-to-income ratios discussed above will also apply to a home equity loan.
How to choose the best lender? Not all home equity loans are the same. Terms, interest rates and especially loan fees, points and closing costs can vary greatly. It is a good idea to shop around to get the best loan terms. Make sure you count all of the costs of the loan, not just the interest rate.
Mobile and Manufactured Home Financing
This is a question that comes up often, "How can I get a loan to buy a mobile home?" The answer lies in the type of mobile or manufactured home you are planning on purchasing.
Manufactured Home: It is a pre-assembled home with a metal undercarriage built according to HUD standards. They are often called trailers, single-wides or double-wides. Financing a mobile home can be a challenge because since these homes can be easily moved from one location to another and often lack a permanent foundation, they are usually financed through a personal loan and not a mortgage. The positive side is that they are usually cheap in comparison to frame homes. Usually a personal loan cannot be financed for longer than 15 years and interest rates are much higher than a mortgage.
If you are buying a mobile home and land together and it is on a permanent foundation, some lenders will allow a traditional mortgage. If the manufactured home is purchased new, often the dealer will offer financing. FHA offers financing on both mobile homes in trailer parks and on their own land.
Modular Homes: These types of homes are pre-built in an enclosed factory according to local building codes. Each section is transported to the site and assembled. These homes are placed on a permanent foundation and qualify for traditional mortgage financing. They are considered the same as a stick built home and are often even built with better quality.
HUD and FHA Loans
The U.S. Department of Housing and Urban Development (HUD) does not provide financing. HUD, however, is over the Federal Housing Administration (FHA) which offers many different types of loans geared toward first home buyers and owner-occupants. Their 203(k) loan program even allows borrowers to wrap renovation costs into their mortgage when they buy a fixer-upper.
HomePath Loans
This is a labeling for loans on all Fannie Mae-owned foreclosure properties. They offer low down payment requirements, no required appraisals and they do not charge mortgage insurance. These loans are available both to owner occupied purchases and investors. The HomePath Renovation Mortgage is available to borrowers who plan on renovating the house.
VA Loans
VA insured loans can be used to finance a veteran's or active service member's personal residence (not an investment property) and include buying foreclosures, REOs, short sales and other discounted properties. They have several benefits over a traditional mortgage such as 100% financing, no mortgage insurance, a cap on closing costs and no pre-payment penalties.
Home Financing with Bad Credit - How to Do It?
There are options for foreclosure home financing for people with bad credit. Generally speaking, a borrower will need to have a minimum credit score of 620 to qualify for bank financing. Here are some options for foreclosure financing with poor credit:
FHA Loans
Financing a home with bad credits possible with a FHA guaranteed loan. FHA loans are popular because of their low down payment requirement. FHA requires borrowers to have a minimum credit score of 500. There is a catch to this requirement, however. Since FHA does not write loans - they only guarantee them - the lender doing the processing may have additional qualifications and restrictions.
To qualify for a down payment of 3.5%, a borrower must have a FICO credit rating of at least 580. If the score is less than that, the borrower must put down at least 10%. It should be noted that FHA requires a high mortgage insurance premium and it is a permanent addition on the loan.
Co-Signing
If a borrower has a sufficient amount of regular income and a sizable down payment, they may be able to get bank financing by having a co-signer. The co-signer of the loan takes on the burden of repaying the debt in the event that the initial borrower defaults on the loan.
Credit Unions
Do you have a local credit union? Often their requirements are not as strict as major lenders. Since they handle their loans in house, they may take more time to consider the borrower's personal situation.
Promissory Notes
When a low credit score makes a bank loan unattainable, another option is to get private funding. This can be through hard money loans from wealthy investors or personal loans from family or friends. Make sure that you count the costs (especially with hard money loans) and get all agreements in writing.
Investing in foreclosures can create great deals for homeowners and investors. Most of these purchases will require finding financing companies, but the search does not have to be difficult if the borrower knows what they are looking for and has made sure they will meet the requirements.