Click on the map to begin your search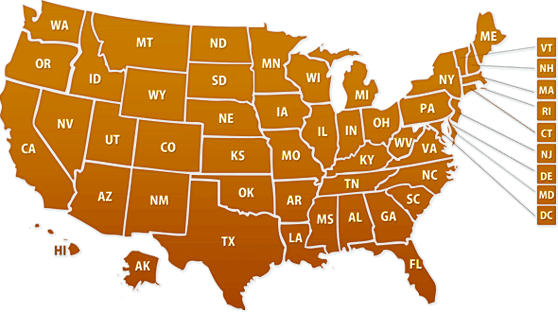 What are REO Properties?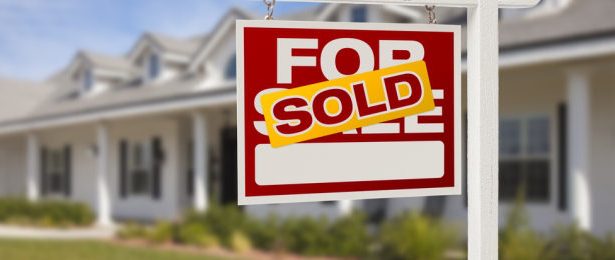 REO's or real estate owned properties are homes that have gone through the foreclosure process and reverted back to the bank or lender. With most foreclosure auctions, the lender sets a minimum bid that will be accepted that covers the balance of the loan plus any additional fees. If there are no suitable bids above this minimum, the property goes back to the lender as an REO or bank owned property.
REO property listings are very popular investments since the banks are often willing to sell these properties at a discount from market value. Lenders won't just give these properties away but it's in their best interest to get rid of them as soon as possible.
How Does a Property Become an REO?
The REO process is not all that complex, but it can be very time consuming. There is a lot of back and forth between the borrower, lender and government which can cause lengthy delays. The process generally goes something like this:
Borrower misses monthly mortgage payments.
After 90 days of missed payments, a notice of default is served to the borrower by the lender.
Foreclosure proceedings begin, the buyer still has up until the actual auction to get current on the mortgage.
In 'judicial states', the lender must prove in a court of law that they have a right to the property before they can foreclose on the home. (Click here to learn more on judicial and non-judicial foreclosures).
In 'non-judicial states', the lender has permission to proceed without the court's approval.
Foreclosure auctions can occur on the courthouse steps or even at the property in question.
The bank/lender has the right to set the minimum bid they will accept at a foreclosure auction. If the minimum bid is not reached, the property automatically goes back to the lender and becomes an REO or bank owned home.
Once these bank owned properties are repossessed by the lender, they will move on to a special department within the bank that deals only with the selling of REO properties.
Are REO Homes Sold at a Discount?
Remember, banks are not in the business of buying and selling properties. They prefer to deal with the financing of properties. So when lenders have to take repossession of a home and list it for sale, they often don't want to hold the property any longer than is necessary.
The faster the banks can sell an REO, the better. Lenders don't want their idle cash tied up in a foreclosure property since that's money they could be investing in other mortgages. You will often see REO listings at significant discounts off of market value because of this.
With non-REO foreclosures, you are dealing with individual sellers who want to see their home sell for the highest price possible. But when you deal with banks, they tend to be more willing to accept lower offers on their REO sales since each day it sits on the market they are losing out on the opportunity cost of that money.
Do I Need Cash to Buy REO Homes?
The necessity for cash in an REO purchase is a myth that has been propagated for some time now. Foreclosures will almost always require a cash payment on the spot but REO's can be and often are financed.
REO financing works similarly to regular financing. You're free to shop around, compare interest rates and eventually find a lender that suits your needs. It's a good idea though to find one who has experience with buying an REO. It can be tough dealing with a bank since they usually assign multiple people to a single case so there are several different levels you'll have to go through to buy an REO property.
What Condition are REO Homes In?
Bank owned homes are usually in pretty good condition. They might require basic maintenance like new carpets, painting, cleaning, etc, but generally you'll find that they are nearly move-in ready.
If you're not the do it yourself type you can always hire people to take care of the REO or bank owned home repairs for you. And if you can't afford the repairs, there are home repair grants and loans that you can apply for. With most bank REO's, your lender will allow you to finance a portion or all of the needed repairs on top of your mortgage.
Making an Offer to Buy an REO Home
One of the most important parts to making an offer on an REO property is the preparation. You want to show the bank that you are a qualified buyer and prove to them that the transaction will go smoothly and without any hiccups.
Get a Pre-Qualified Mortgage Estimate
Getting pre-qualified is a huge first step since it shows that you are a serious buyer. You're not just some guy or gal walking down the street. Once you have a letter from your lender showing that you have the income, down payment and financing capability to purchase the property the bank should take your offer more seriously.
You can get pre-qualified from any number of sources but it's important to compare offers from different lenders and banks. If you have low to moderate income, one good resource is the Neighborhood Assistance Corporation of America(NACA).
Proof of Cash Funds
If you decide not to finance the property, you will need to show proof of savings to the bank. This could be as simple as a bank statement showing that you have the required funds(or more) to cover the purchase price and all transaction costs.
Sufficient Home Equity Loan or Line of Credit Information
If you're looking at an REO for investment purposes or even as a second home, you can actually finance the property with the equity in your first home. Banks will generally require a recent appraisal of your main home in order to make sure you have adequate equity in your primary home.
The benefit of a home equity loan is that it avoids getting a second mortgage. You will still have to make two payments a month but it will be to the same lender. The rates on home equity loans can be very favorable so if you have the equity, these could be a good option for you.
How to Make an Offer on an REO
Although banks tend to sell REO's at a discount, they still have to make some money. You should hire an REO agent who specializes in dealing with these types of properties to help you price your offer. Expect a negotiation from the bank though, since your offer will likely be way below market value.
Most lenders maintain a list of REO properties on their websites or in public data. Here are some of the best options for finding bank Real Estate Owned homes for sale and REO foreclosure listings:
Chase REO Homes/Properties
REO Homes Countrywide
US Bank REO
BofA REO
Citi REO Property
HUD REO
VA REO
Fannie Mae REO Homes
Freddie Mac REO Homes
How Quickly Can I Get a Response to My Offer?
Unfortunately, banks aren't know for their expediency. There could be several people working on your case so you will need to be patient. Most REO offers tend to be cheap so the bank will likely counter offer. Offer something in the middle and the bank will usually settle and allow you to make an offer to purchase.