Click on the map to begin your search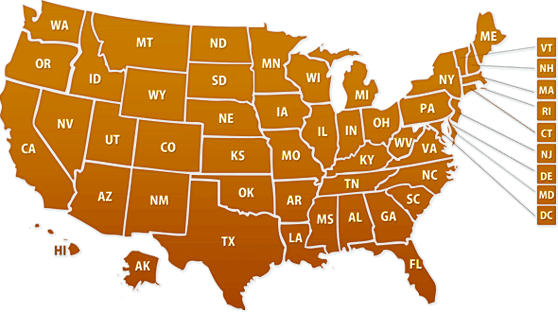 Start Investing in Real Estate Foreclosures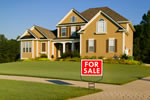 It might not seem like exciting news to hear that people are losing homes and creating real estate foreclosures left and right, but it can prove to be good news for some. It's never a good thing when someone loses their home, but the home buyer that is shopping for a new home is not at fault and shouldn't feel guilty for taking advantage of the situation. Real estate foreclosures are a great way to get the home or investment property that you've always wanted with much less money than you'd spend on a typical home.
How Do I Buy Real Estate Foreclosures?
You buy foreclosure homes the same way that you'd buy any other home on the market. Unless the property has gone to sheriff's sale and you have to attend the auction to bid on it, you can buy them right from the bank or lender that holds the property, and often for 30% to 60% off of the market value because they just want to get their money and get rid of the property. If the property has gone to sheriff's sale or auction, you can attend the public auction and bid on properties that you want to buy. Just make sure that you have at least 10% to put down in cash or certified funds, and that you can pay the remaining balance in 7 days if you don't want to pay interest or 30 days if you don't mind paying a little interest on the purchase price.
Aren't Real Estate Foreclosures Usually Falling Apart?
Sometimes, homes are left in very bad condition. Some people have been known to go as far as ripping up carpets they installed or taking out cabinetry that they had put in when they find out that their home is being repossessed. However, most of the homes need very little work, if any, and are practically in move-in condition. The nice thing about real estate foreclosures is that even when you do find a home that needs a lot of TLC, you'll generally pay less than half of what it's worth, making up for the money that you'll put into it to fix it up. Would you rather buy a home for $50,000 and spend $20,000 renovating it to make it worth double what you paid or more, or would you rather just buy a home that is move-in ready for its full value and not save as much money?
Sign up for your 7 Day trial today and start searching real estate foreclosures near you for your new home!