Click on the map to begin your search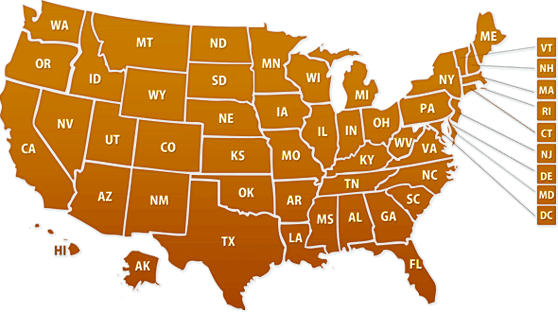 Where Can I Find Foreclosure Lists?

You've already found it! Just take the time to sign up for our 7-day trial membership and you'll gain exclusive access to a complete foreclosure listing service that will provide you with all the available homes near you that are in foreclosure. You can even find information on foreclosed homes in the whole nation.
Why Should I Buy Homes from a Foreclosure Listing?
Why not? Homes on our foreclosure list are generally listed at between 30% and 60% off of their true market value, making them much more affordable for everyone involved, which means that you can get the great deals that you want on the home of your dreams, rather than having to pay full price. Why should you pay more than you have to for your next home? We don't think that you should, which is why we're offering this list of cheap homes to you so that you can get better deals on home prices.
What Else Should I Know About Foreclosure Home Listings?
These homes are generally in good condition. There may be a few here and there that have a need to have some work done, but they are definitely not as common as people think. Some are move-in ready, even, and some only need a few little touches to spruce them up. In most cases, you'll save so much on foreclosures that you'll likely be able to fix them up and still end up saving money in the end. It's all up to you and what you want from your next home purchase.