Click on the map to begin your search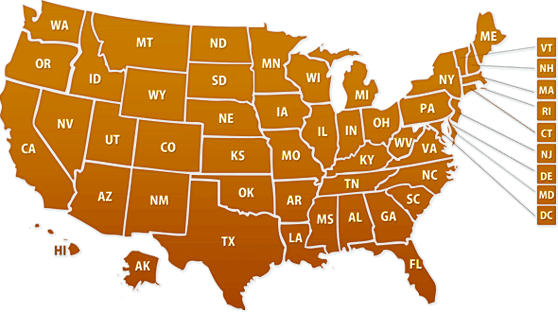 Condominium Definition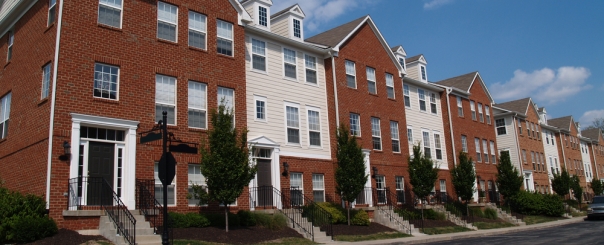 A condominium (or condo) is an individually owned unit (either residential or commercial) that is part of a multiple unit complex. Unlike an apartment, where a person simply rents a part of the whole, a condominium can be individually bought and sold. Each owner pays dues to the condominium association to help maintain the exterior of the buildings, the grounds and any amenities like pools and parking garages.
How to Buy a Condo for the First Time
Although you may occasionally find an entire condominium complex for sale, more often than not these complexes are purchased by investors. On the other hand, everyone from first time home buyers and college students to seasoned investors can be a condo buyer.
Let's assume you have decided that you are interested in buying a condo for the first time; where do you start? Below you will find some essential information to help you navigate the waters of buying condos.
Before Buying a Condo
Do Your Research: The first step in buying any home involves doing your research. For example, if you are looking for discounted condos (or other cheap real estate), then you will need to know where you can find condo foreclosures. These properties are often priced below market value, which can increase your savings (homebuyer) or potential earnings (investor). The best way to find bargain condos for sale is to rely on foreclosure listings for up-to-date information on foreclosure properties throughout the country.
Know Your Buying Purpose: Along with doing your research, it is also pertinent that you know your purpose for buying a condo before you start your search. For example, are you purchasing the condo to serve as your primary place of residence or are you looking to buy condos for investment purposes? Your purpose will go a long way in helping you determine the best condos to meet your needs.
Determine Your Needs: In terms of your needs, it is important for you to determine the number of bedrooms, bathrooms, and other amenities that you desire in a condo. For example, are you looking for specific amenities in a condominium? If so, then tailor your search to include these requirements.
Obtain a Pre-Approval Letter: Finally, before buying a condo, it is important for you to obtain a pre-approval letter. This letter will provide you with a maximum amount that you can be approved for, which gives you a range of the condos that you can afford. Plus, a pre-approval letter can expedite the home-buying process.
During the Condo Buying Process
Amenities: Once you have started your search, it is essential that you take into consideration the amenities offered by the complex that houses the condo you are looking to purchase. Some complexes have gyms, golf courses, swimming pools, and a plethora of other amenities, while others will have very few community amenities. Make sure the condo you are looking to purchase has the amenities to meet your needs.
Fees (Homeowner Associate Dues): Most condominiums require a Dues that helps cover the cost of everything from landscaping to amenity upkeep. Before purchasing a condominium unit, make sure you completely understand the specific condominium Dues for the complex.
Location: Another very important thing to consider during the condo buying process is the location. Where is the property located? What are the surrounding attractions? How is the surrounding school district? Remember when you are buying a condo that you are also buying the location; therefore, make sure the location works for your personal investing needs.
Frequently Asked Questions and Answers
Is it recommended to hire a real estate agent?
The answer to this question basically depends upon your comfort level. If you are a first time home buyer, then having a real estate agent on your side is probably a good idea. On the other hand, if you have purchased homes without a real estate agent before and you are confident in your abilities, then an agent to represent you may not be necessary. At the end of the day, it all comes down to your comfort level and experiences.
If the condominium unit is listed with a real estate agent, you will need to submit any offers through either the listing agent or your own agent. Submitting offers through your own agent rather than the listing agent will help to protect your interests and should not cost you anything as the commissions are paid by the seller.
How do you negotiate with the seller?
You negotiate with the seller the same way you negotiate with any other homeowner - you make an offer and wait for a response and then continue correspondence until you reach an agreement that works for both you and the seller.
When negotiating, it is important that you remain respectful. Your first offer should be less than you are willing to pay for the home. Likewise, you should make it known that you are looking at other properties and that they are not your only option - nicely. At the end of the day you can get them to offer incentives, such as helping cover the closing costs, in order to get a better deal on the property.
What is condominium insurance and do I need it?
Condominium insurance is like home insurance, it essentially covers the inside of your unit. Yes, just as home insurance is important, obtaining insurance for your condo is also essential.
Can you finance a condo?
Absolutely! If you do not have the cash to pay for the property in full, you can finance a condo just like you can finance a home.
Finding Condo Foreclosures in Your Area
If you have been asking "Should I buy a condo?" and after reading this page you have decided the answer is "yes", then it is time to learn more about finding cheap houses for sale in your area. Below are two common ways to find condo foreclosures for sale near you.
Foreclosure Auctions
One way to find foreclosures in your area is to attend a local condo auction. Foreclosure auctions are the first step for foreclosed homes in that once the property is foreclosed upon the home is auctioned off to the public. Typically the lender will place an opening bid that covers the remaining cost of either the defaulted bank loan or home owner association fees plus any associated fees. If the opening bid is surpassed by someone at the auction, then the highest bidder becomes the owner of the discount property. On the other hand, if the bid is not surpassed then the lender acquires the property and typically works with a real estate agency to market the property. It should be noted however, that not all the liens are wiped out at an auction, only those made before the one in default. The property could come with back taxes, association dues or mortgages.
Foreclosure Listings
Although you can often find condo foreclosures at foreclosure auctions near you, the easiest way to find cheap condos for sale in your area is to rely on foreclosure listings. These online listings provide an array of information about the property including pictures, property details, and the list price. Plus, you can find out who is selling the property and the contact information for the real estate agent associated with the unit. Foreclosure listings are by far the quickest and most convenient way to find foreclosures near you - including condo foreclosures.
States and Cities to Invest in Condo Foreclosures
When investing in condo foreclosures, you can typically find discounts throughout the entire country; however, there are some specific locations to consider where investing in condo foreclosures that can potentially be profitable.
Atlanta Condo Foreclosures
If you are looking for homes or investment properties in Atlanta, one of the largest and fastest-growing cities in the South, then consider condo foreclosures. There are a wide variety of condos in Atlanta with some of them occasionally being available at a discounted price due to foreclosure. These properties can be great investment opportunities both for potential homebuyer and investors.
Florida Condo Foreclosures
Along with Atlanta, you can often find great condo foreclosures in Florida, perennially one of the most in-demand states in the country. There is great potential here for those looking for beach condos for vacation homes or investment property purchases. These condos can be used for living, renting, or flipping with a potential to be rather profitable.
Las Vegas Condo Foreclosures
Similarly, Las Vegas is a rather popular designation for everyone from tourists to those looking to retire. Therefore, looking for condo foreclosures in Las Vegas can be advantageous, especially for those looking to purchase a condo for investment purposes.
Chicago Condo Foreclosures
Another popular place to find condo foreclosures is in Chicago. Like the areas above, the Chicago area typically has great investment opportunities for those looking for discount properties for a wide variety of purposes - primary residence, vacation home, or an income property (for renting of flipping).
In conclusion, if you are looking for discount properties across the country, consider condo foreclosures - these properties can be found quickly with foreclosure listing services and are often below market value.