Click on the map to begin your search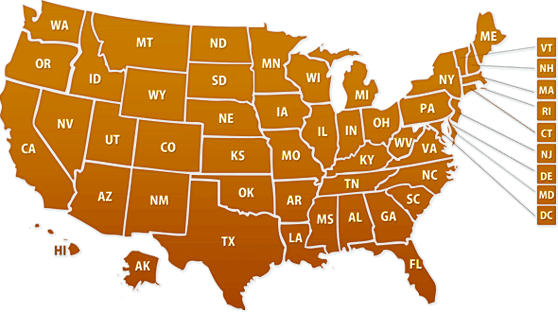 What is a Short Sale?

A short sale is a property that sells for less than the remaining balance owed on the mortgage. Often times, a short sale is a good alternative to foreclosure for lenders and homeowners alike since it allows both parties to save on the fees and expenses of a long and drawn out foreclosure process.
A short sale can occur with any type of property that is 'underwater'. Everything from apartment buildings to cheap condos and homes can go through with a short sale as long as the balance of the mortgage is higher than the market value of the home.
Short Sale Process
Although strategic short sales are possible, most of the time lenders will require a borrower to show some means of financial hardship in order to qualify for a short sale. In order to be eligible, borrowers must submit a detailed short sale application with their lender.
Banks and lenders actually have whole departments dedicated to dealing with short sales where they will assess the value of your home, usually through an appraisal, and evaluate the terms and the sale of the property. They are the ones who will decide if your home can be approved for a short sale or not.
Buyers should expect to wait a long time for a response from the bank. It's important for the short sales listings agent to constantly call the bank and check up on the status of the application. You'll need to have a lot of patience when dealing with a short sale since the process can take anywhere from 30 days to a few months.
Lastly, be prepared to fight with the mitigation department at the bank for the closing price of the home. They'll often try to get as much money out of you as possible but once that's settled on, the package will be sent to final approval. It's here that the home is allowed to continue on unfettered and the sale can be completed.
Short Sale vs Foreclosure
For sellers, foreclosure should try and be avoided at all costs, often a deed in lieu of foreclosure or a short sale are much better options. The foreclosure process is usually initiated after 90 days of missed payments. With a short sale, that's not always the case since you can actually be approved for a short sale without ever defaulting on payments. Each situation is unique so you'll have to look at all the facts and see which option is better for you.
In a short sale, you are effectively in control, since you set the listing price and agree on the final terms with the bank. With a foreclosure, you stop making payments and walk away from the home. The former will only affect your credit for 3 years and you can even buy another home within a year or two as long as you follow certain FHA guidelines.
With a foreclosure, you will see derogatory marks on your credit report and you won't be able to buy another home for 7 years. As a property owner, it's generally best to try and exhaust all methods of short sale before resorting to a foreclosure.
How to Find Short Sale Homes
Like with any real estate purchase, you'll want to find an experienced realtor who has dealt with many short sales in the past. They will be able to help you find the best deals on short sales in your desired area.
You can also scour the internet listings yourself to find great deals on short sales. Some websites will clearly disclose that the property is a short sale and others may actually specialize in listing short sales.
One easy way to tell if a property is a short sale or not is to look at the most recent sales price of the property. If it's higher than the listing price, the property is most likely a short sale.
Buying a Short Sale Home
Buying a short sale home can be a great way to invest in a property at a discount. Although the process can take a bit longer than a traditional sale, the bargain price easily makes up for the lost time.
As a buyer, make sure that you enlist the services of a realtor with short sale experience. You can't control the experience level of the listing agent, but you can ensure that your agent is battle tested and knows exactly what needs to be done.
After the seller accepts your offer, the short sale package will be sent to the lender and they must also approve the sales price. You do not have a deal until this happens. The lender will also want to see that you are pre-approved for a loan and have adequate financing and a suitable down-payment in order to qualify for the property in question.
Lastly, make sure that you reserve the right to a thorough inspection. Since lenders are losing money on short sales, they will generally try to avoid paying for any repairs or problems found during an inspection.
Buying Short Sale Condos
The short sale process for buying a condo will be identical to that of buying a normal house. But, with condos, it should be a lot easier for you and your realtor to do market research and compare the listing price to the recent sales price of other condos in the same building.
Take the time to thoroughly investigate comparable properties in the building. That way, when you make an offer, you'll know that you're getting a great deal.
Not every property will qualify for a short sale but it's often your best bet. It's up to the bank to determine if they want to go through with a short sale since they are the ones who must absorb the loss on the property.
Remember, banks grant short sales for two reasons: the owner has a hardship, and the value of the home is more than the balance owed on the mortgage.