Click on the map to begin your search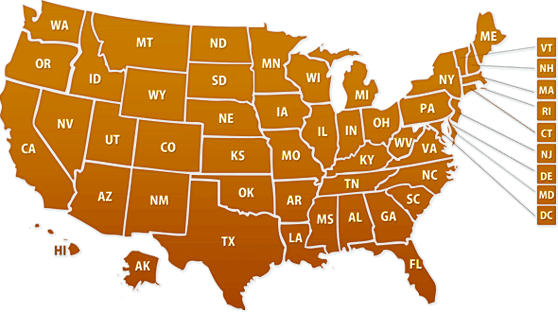 Don't Be Panic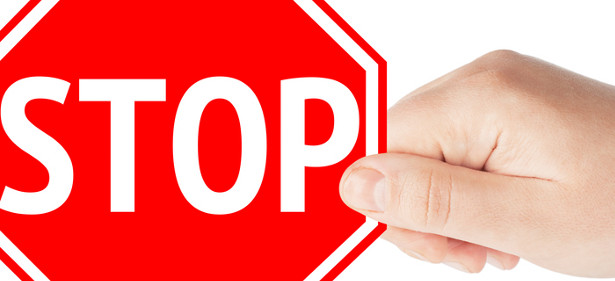 Many homeowners panic when faced with the possibility of losing their homes through foreclosure. Most homeowners purchase their home with goals and dreams in mind, and these plans rarely include foreclosure. Panic and other emotions are not useful when facing foreclosure, however. Keeping calm and acting quickly, on the other hand, can help prevent or stop foreclosure.
Why Foreclosures Happen and How to Prevent Them
A small number of homebuyers buy homes using elaborate schemes and never intend to make payments on their properties. These cases of mortgage fraud are not very common, though. Most homeowners face problems that make them suddenly unable to pay their home loan. Sudden unemployment, a medical emergency, a death in the family, or a divorce can affect a household income unexpectedly, leaving the homeowner unable to make payments on the mortgage. Large debts, demotions, unexpected home repair needs, and an adjusted mortgage interest rate can also affect a homeowner's ability to repay a home loan.
If you are facing any of these problems or any other issues that leave you unable to meet your mortgage obligations, it is important to face the problem directly and early. The worst thing a homeowner can do is to ignore the problem. Ideally, a homeowner will want to avoid having a Notice of Default filed in the first place. The Notice of Default filing is the first step a lender takes to repossess a property. Lenders do not want to file a Notice of Default, but will do so if a homeowner does not meet their financial obligations. To prevent your lender from filing a Notice of Default, always keep communication open with your lender. If you know you will be late with a mortgage payment or will be unable to make a payment, call your lender at once and explain your situation honestly. The lender may be willing to work out an alternative payment plan with you or develop a refinancing package for you that will help you keep your home and avoid foreclosure.
Be Fast About Your Decisions
It is imperative that you act quickly. If you refuse to answer questions or letters from your lender, your lender is far less likely to work closely with you because he or she will be worried that you have no intention of meeting your payments. If you are honest and show a commitment to resolving the issue, on the other hand, your lender will likely work with you to assist you. Your lender does not want to foreclose and most lenders have a variety of solutions to help homeowners in trouble.
Some lenders may offer forbearance, which means allowing you extra time to repay your mortgage arrears. Usually, this involves agreeing to a repayment plan. In rare cases, lenders may also forgive a payment. This means that the lender relieves you of your obligation to make a payment for one or two months. Another option is note modification. This means that the lender changes your interest rate, freezes your interest rate, or extends the term of your loan to make the mortgage more affordable for you. A lender can also offer you a partial claim, which is another loan that lets you meet your mortgage obligations. If you address your financial problems early before they affect your credit rating, your lender may be willing to refinance your loan with a new loan or work out a repayment schedule whereby you pay a little extra each month until you repay your arrears.
If you address the issue early, a Notice of Default may never be filed, your credit score will be safe, and you can resolve the issue before you are in danger of losing your home. It pays to be proactive.
Stopping Foreclosure
If you have not been able to prevent your lender from filing a Notice of Default, you may have fewer options. However, it is still possible to stop foreclosure. Once a Notice of Default has been filed, a lender may be more reluctant to negotiate. However, you will still have a reinstatement period. This is a period of time during which you can stop the foreclosure by paying the mortgage arrears and any costs the lender has had to incur because of the Notice of Default filing. The reinstatement period varies from state to state; your Notice of Default should contain this information.
You Still Have Some Options
If you cannot make the payments and stop foreclosure, you still have some options. You might consider selling your home, for example. If you have plenty of equity in your home, you may be able to pay off your loan and get a fresh start. To see whether this is a feasible option, consult a good real estate agent about the market value of your home and current market conditions. Make sure that you will be able to sell your home before it is foreclosed.
Another option is a short sale or a pre foreclosure redeemed. In this arrangement, you work with an investor or agent to sell the home for less than it is worth. Your lender needs to agree to this and a short sale will affect your credit rating, although not as much as a foreclosure will. If you owe more than the property is worth and selling your home is therefore not a good option, a short sale might be a good solution.
A third option to stop foreclosure is a deed in lieu of foreclosure. This means giving ownership of the property to the lender in exchange for forgiveness of the mortgage loan. You will not owe money on the mortgage, but you will not have the property, either. In some cases, you may be able to negotiate with the lender to maintain occupancy until you find a new place to live. A deed in lieu of foreclosure can still affect your credit rating, so consider this only as a last resort.
Facing foreclosure is a frightening and difficult time for most homeowners. If you need help or support, Foreclosure-Support.com has plenty of information about the foreclosure process and advice that can assist you.