Bankruptcy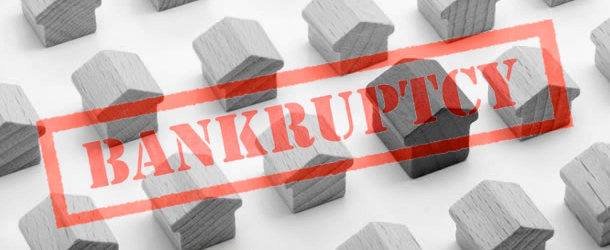 What is bankruptcy?
Bankruptcy is a legal process whereby individuals or organizations seek relief when they're not able to repay their debts. It is often filed by a debtor or creditor and imposed by the court.
You might have to declare bankruptcy when you're facing foreclosure on your home.
But, even when it seems like the perfect option, there are some drawbacks like impacting your credit score and ability to get a loan in the future.
Most bankruptcies fall under the Bankruptcy Code Chapter 7, Chapter 11, and Chapter 13.
The Bankruptcy Process
Below are the basic steps to the bankruptcy process:
Pre-Bankruptcy Counseling: More often than not credit counseling is required for those looking to file bankruptcy; therefore, this is often the first step in the process.
Filing Bankruptcy: After obtaining counseling, individuals (or companies) then file bankruptcy. For individuals, most people either file Chapter 7 or Chapter 11 (which will be explained in more detail later). A petition for bankruptcy from an attorney is highly recommended.
Trustee Appointed: Typically a judge will then appoint a trustee to oversee the case.
Automatic Stay: After filing bankruptcy, an automatic stay is put in place to protect the individual who filed bankruptcy from creditors.
Meet with Creditors: Approximately a month or two after filing for bankruptcy, you (and your lawyer) will have a meeting with the creditors and will examine all pertinent records and documents. All items that are not exempt are often given to the creditor at this time to help reduce your debt.
Throughout this process, the person filing bankruptcy tends to lose his or her home if the property has equity.
On the other hand, if there is no equity in the property, then the homeowner can more than likely keep the property as long as they remain up-to-date on mortgage loan payments.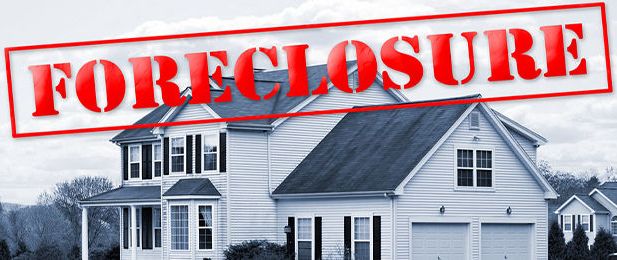 However, if they do not remain up-to-date on payments then the property can still be foreclosed upon by the lender.
The property may be exempt and therefore the homeowner may be able to keep the property even if it has equity.
At the end of the day, it primarily depends upon bankruptcy laws, which vary by state. Furthermore, the type of bankruptcy may also play a key part in whether or not the home is acquired by creditors.
When properties are lost in the bankruptcy process, potential homebuyers and investors can often purchase these properties below market value. As a result, bankruptcy homes are often considered by those looking for discount properties.
Why Does Bankruptcy Happen?
Bankruptcy happens for many reasons. Some of these reasons are:
Job Loss
Job loss could mean that someone is laid off, resigns, or got their appointment terminated.
Loosing your work can be devastating for a lot of people, especially those that lost their jobs without any compensation and/or benefits.
Without a job and any savings is one of the primary causes of bankruptcy, and paying your bills with a credit card might worsen the situation.
Loss of Property
Natural disasters like flooding or earthquakes could lead to loss of property and force the owner into bankruptcy when the property is not insured. Along with losing their property, some people might also lose some valuable items that are not easy to replace.
Divorce or Separation
Another major cause of bankruptcy is marital dissolution, and this could result in financial strain on both parties involved. The legal fees, child support, alimony, and division of assets are some of the things involved in marital dissolution.
The financial burden involved in this process could result in bankruptcy.
Medical Expenses
According to the 2019 American Journal of Public Health publication, 66.5 percent of bankruptcies occur in the United States as a result of medical conditions such as the inability to pay huge medical bills or losing tangible work time.
Although, health insurance could help but not in the case of job loss or paying high bills.
Medical expenses could run into thousands of dollars, and this could wipe out home equity, education funds, or retirement funds within a limited period. At this point, the only option left might be to declare bankruptcy.
Excessive or Poor Use of Credit

When not used correctly, installment debt and car debts, credit card bills, and loan payments could lead to disastrous financial problems that might make the owner unable to meet up with any of the payment plans. When this happens, bankruptcy becomes inevitable.
Chapter 7 Vs Chapter 13
When filing for bankruptcy, you have two options as an individual: Chapter 7 and 13. When you choose chapter 7, most of your assets would have to be sold off to pay your creditors.
In chapter 13 bankruptcy, you will be given a specific period for the payment of your debt, but you can keep your assets.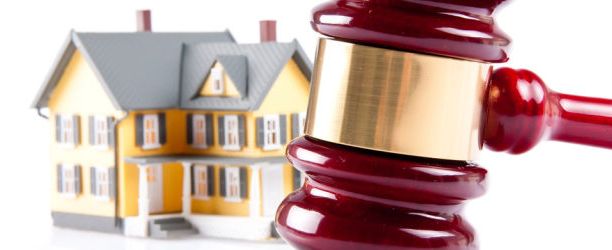 In Chapter 7 bankruptcy ( or liquidation bankruptcy), public benefits are exempt. Assets like clothing, pensions, work tools or equipment, pension, some part of your automobile and home equity and social security are also exempt from the assets liquidated.
Assets like other property aside from your primary residence, additional automobiles, boats, investment account, bank accounts, and valuable items will be liquidated.
With chapter 7 bankruptcy, a huge part of your loan must have been settled, and there will be no need for repayments.
But debts like student loans, taxes, and child support will have to be paid.
People with low income generally prefer this form of bankruptcy since they have few assets
In chapter 13 bankruptcy ( or reorganization bankruptcy), you can keep your assets, but you must agree to pay your loan within a period of between 3-5 years. You will make your payments to a trustee who will then send them to your creditors.
People with tangible properties choose this form of bankruptcy to keep their properties intact or save them from seizures or foreclosure for a specific period.
Bankruptcy and Credit Score
Bankruptcy could have a serious effect on your credit card score. That's why declaring bankruptcy shouldn't be an option. Alternatively, you could work out a comfortable payment plan with your creditors.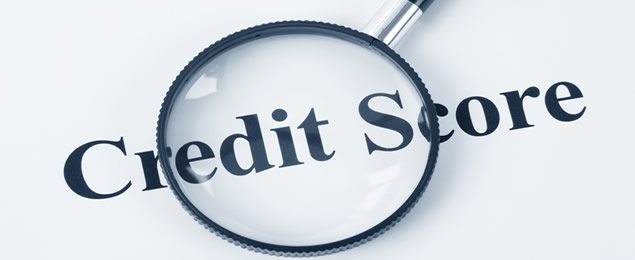 For instance, based on the type of bankruptcy you've chosen, a bankruptcy stays on credit reports for 7 or 10 years. As a result, getting a mortgage, car, or credit card loan in the future becomes a problem.
Your insurance rates might also become high, and getting a new job or renting an apartment might be an issue.
How to Buy a Bankrupt House For Sale
If you are a potential home buyer or investors looking for cheap properties, then you may wish to consider looking for bankrupt houses for sale.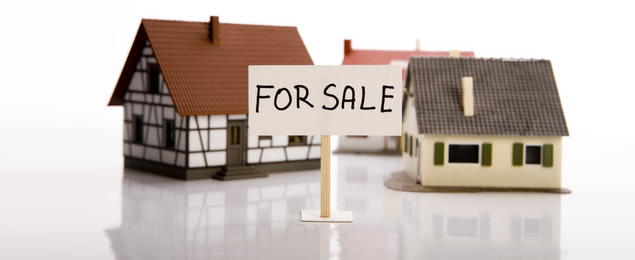 These properties can often be purchased well below market value (even when you take into consideration trustee or negotiation fees), making them great investment opportunities.
How, exactly, do you buy a home that was lost due to bankruptcy?
If you are looking for a bankruptcy home for sale, start your search with real estate listing services websites and then follow the same steps as if you are purchasing any other property or foreclosure.
Options for those Facing Bankruptcy
Before filing bankruptcy, it is highly recommended that you meet with attorneys to learn more about your options and the US bankruptcy code.
An attorney can help you better understand the bankruptcy process and what bankruptcy options are available to you and your circumstances as well as other options (besides bankruptcy).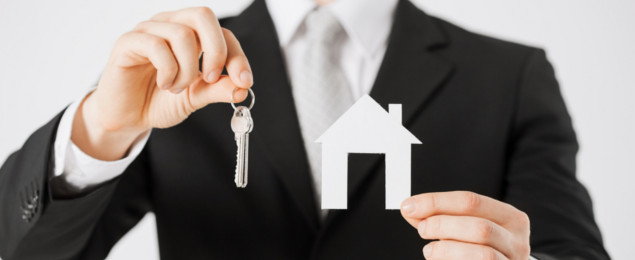 Attorneys can also help you to better understand whether your property can be saved through the bankruptcy process and a wide variety of other pertinent information, such as if your student loans can be included and how to set up a repayment plan that works for you.
The Discharge in Bankruptcy
The discharge in bankruptcy occurs approximately three to four months after filing. A discharged bankruptcy simply means that the individual is no longer responsible - legally - for the discharged debt.
Chapter 7. Liquidation Under the Bankruptcy Code
Chapter 7 bankruptcy is also known as liquidation bankruptcy and is what most people are referring to when they say they are filing personal bankruptcy. In this type of bankruptcy, the trustee sells off unprotected (nonexempt) assets to repay the creditors.
Debt that is unable to be paid off by the assets tends to be discharged.
Chapter 11. Reorganization Under the Bankruptcy Code
Chapter 11 bankruptcy is more complex than Chapter 7 or Chapter 13. More often than not, a business instead of an individual will file Chapter 11. In this type of bankruptcy, the debtor will attempt to work out a reorganization or debt in an effort to keep all assets.
Chapter 13. Individual Debt Adjustment
Chapter 13 bankruptcy is also commonly used by individuals and unlike Chapter 7 does not require liquidation.
In Chapter 13 bankruptcy the individual more than often can keep all assets and a deal is created that must meet bankruptcy laws. What in someone's estate may be included in the restructuring depends on state law; often homes are included.
Learn More about Bankruptcy
The information above is merely a brief introduction into bankruptcy; therefore, make sure you visit the U.S. Bankruptcy Court website to learn more about bankruptcy rules, obtain necessary forms, and to find the answers to all of your bankruptcy-related questions.