Buy Undervalued Handyman Special Foreclosures Nationwide
Do you consider yourself a handyman? Do you know someone who is employed in this capacity? Are you wondering if there's a way you can use these skills and relationships to make money in the real estate industry?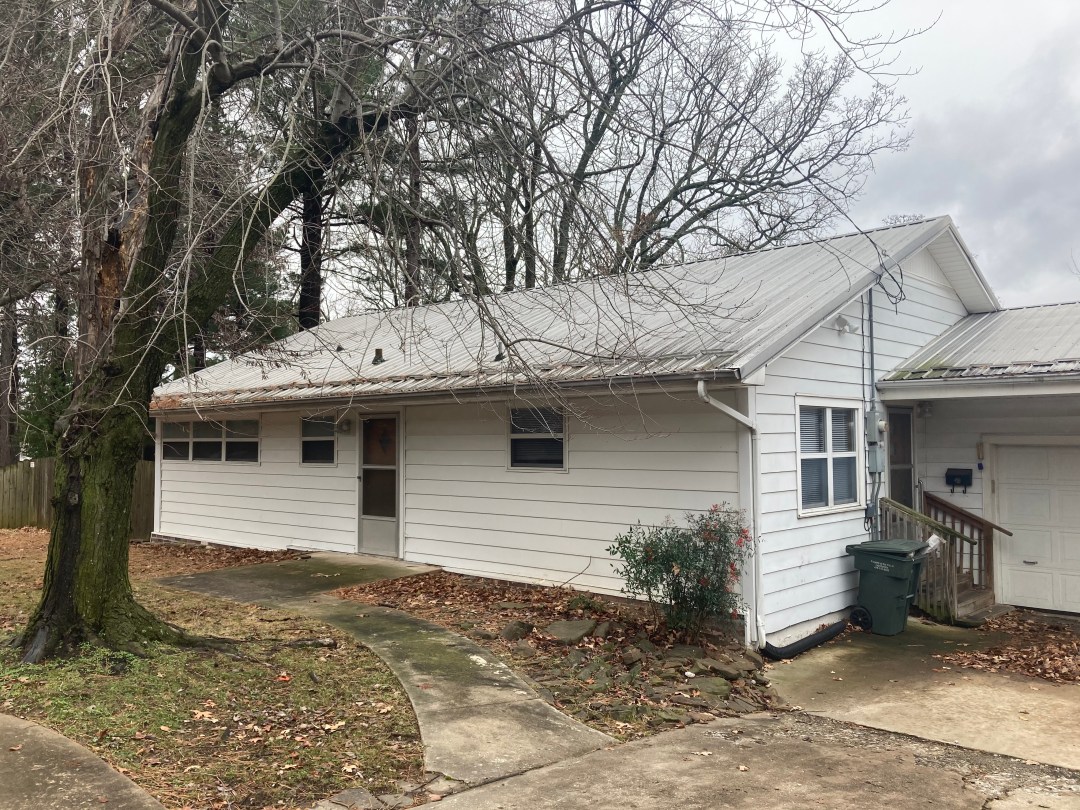 If you answered yes to one or more of these questions, now's the time to learn more about handyman specials.
What is a Handyman Special?
A handyman special is best defined as a home that's being solid at a below-market price because it requires many repairs.
It's called this way because a handyman can make the repairs necessary to increase the home's value, with hopes of selling it for a profit in the future.
Benefits of buying a handyman special
Save money upfront
With a handyman special—especially a foreclosure—you're in a position to save a lot of money upfront on the purchase price. And when you do that, you have more money to put into the home, along with more upside when it's time to sell (more on this below).
The opportunity to customize
Since the home requires a good number of repairs, you're in the unique position to customize the property to suit the market. This can include everything from the exterior color of the home to the flooring type to the kitchen cabinets.
Maximize your profit
When you purchase a home at market value, flipping it for a profit can be challenging.
However, with a handyman special, the low purchase price gives you more wiggle room to sell for a profit.
With benefits like these, there's no wonder why so many people search for handyman specials when looking to turn a profit in the real estate industry.
The Flipping Market
Flipping is defined as buying a home and quickly reselling it for a profit.
For example, you could purchase a handyman special for $100k and put $50k into it. If you're able to sell for $200k, your profit is $150k (minus closing expenses, real estate fees, and other miscellaneous costs).
While you can flip a home in any city or state, some are better for this than others.
Right now, some of the hottest markets for home flippers include:
Tampa, Florida
Missoula, Montana
Sioux Falls, South Dakota
Rapid City, South Dakota
If you're interested in flipping homes for a profit, here are some of the many questions to answer:
What is your budget for purchasing your next investment?
Do you have the construction skills necessary to renovate the home, or do you need to hire a professional?
Where can you find handyman specials for purchase?
Are you familiar with the process of buying a foreclosed home?
Do you have a good real estate agent on your side to help you choose properties with the best potential to turn a profit?
Tip:Flipping houses isn't as simple as what you see on television. Make sure you know exactly what you're getting into before you sign on the dotted line.
Is a Handyman Special Good for me?
There's no right or wrong answer to this question, as it depends on a variety of factors including:
Your particular skill set
The amount of time you have to work on the home
Your budget
The availability of handyman specials in your desired region
For example, if you already work as a handyman or contractor, you have the skill set necessary to repair your investments. But do you have the time and money?
Conversely, you may not have the skills of a handyman, but you know someone that fits this mold.
You may consider paying this person to do the work on your behalf.
If you're pondering the purchase of a handyman special, visit a few of these properties in person. That will give you a better idea of what to expect in regards to condition and the repairs necessary to bring the property up to par.
How to Set a Fair Price to Maximize Profit
Have you ever heard this saying: you make money when you buy a home, not when you sell.
What this means is that if you overpay upfront, you're less likely to turn a profit when you go to sell the home.
Here are the steps you can take to maximize your profit potential:
Conduct a thorough search of handyman specials in your area.
Know your budget and stick to it (both for the purchase of the home and renovations).
Consult with a local real estate agent in regards to the market and what you can reasonably sell the home for upon renovating it.
When you follow these basic steps, you position yourself to confidently purchase, renovate, and flip a handyman special.
Once your property is ready to hit the market, it's critical to set a fair price.
Neglecting to do so can result in your home sitting stagnant, with you responsible for any mortgage payments, taxes, and maintenance.
The best way to set a fair price is to consult with an experienced real estate agent. They can search recently sold homes in the area and provide you with guidance on where to price it for a fast sale.
Final Thoughts on Handyman Special Foreclosures
Handyman Special Foreclosures are cheap fixer uppers which make great investments. This is one type of property that can't be beat on price or profit, which is why a growing number of investors are buying Handyman Special Homes to fix up and sell for much greater prices than they paid. The good news is, anyone can learn how to start investing in Handyman Special Foreclosure Homes with a membership to Foeclosure-Support.com. With more than 1.5 million listings of distressed properties, you won't have any trouble finding exactly what you want.
Make a great living by investing in Handyman Special Homes
With just a click of your mouse, you can find hundreds of thousands of Handyman Special Homes and flipping houses. You can buy foreclosure properties that need fixing up on the market and at auction for dirt cheap prices. This allows you to have small mortgage payments - if you even need to take out a loan - while you spend time completing the renovations and getting the house ready for sale.
When Handyman Special foreclosed homes and apartments are renovated, they are in high demand on the real estate market. You can earn a large income on Handyman Specials by either selling them or renting them out. Most people looking for a home places "newly updated" at the top of their list, so Handyman Special foreclosure listings go fast.
At Foreclosure-Support.com, you will find the complete list of incredible investment properties in all states. Sign up today and start making a great living.