Click on the map to begin your search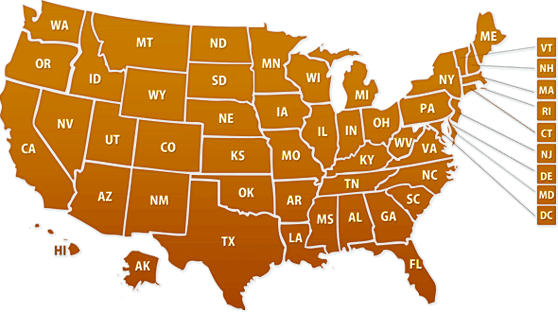 Definition of Distressed - What Does "Distressed" Mean?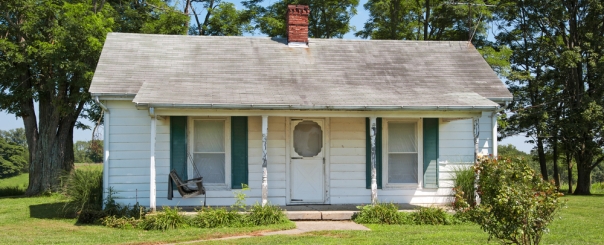 When looking to define distressed, there are a variety of different definitions. However, the distressed definition that is most related to real estate is as follows: Previously used or below market value.
What is a Distressed Property?
When it comes to real estate, distressed (meaning used or listed below market value) properties are often foreclosed homes that can often be purchased at a bargain price, increasing your savings. Foreclosures, short sales, pre-foreclosures, and other discounted properties on the market are often referred to as distressed properties. Sometimes these properties need minor to moderate renovations; however, that is not always the case.
Finding Distressed Properties for Sale in your Area
When it comes to finding distressed home sales, there are a variety of options. You can call upon local lenders and inquire about their owned homes. Another option is to drive around your town and look for "short sale" or "foreclosure" signs. However, if you want to know how to find cheap houses in the most efficient manner, then you need to rely on foreclosure listings.
Regardless of whether you are looking to purchase a discount home for personal housing or to invest in the property and turn it into a rental or sell it to increase your earnings, distressed properties listings are your best bet for finding out the discounted properties throughout the area in which you are considering purchasing.
For example, if you want to know if there are any distressed properties in Florida, a quick search will reveal all of the discount properties for sale throughout the state. Plus, these listings are up-to-date and include a wide variety of pertinent information ranging from property details (bedrooms, bathrooms, square footage) to the contact information for the real estate agent.
In short, the best way to find distressed properties for sale in your area or in any other area throughout the country is by searching online foreclosure listings.
Buying Distressed Properties - The Process
When buying or investing in distressed properties, you essentially follow the same steps as if you were purchasing any other home. It is essential that you obtain pre-approval for a home loan if you are planning to finance your purchase, especially when it comes to purchasing distressed properties; if you place an offer without a pre-approval letter you may miss out on your opportunity to obtain a home for below market value.
Furthermore, you should closely examine the house and have the home inspected if at all possible to make sure the property is in good condition (or an acceptable condition based on the listing price).
Below is a basic list of steps involved in buying distressed properties:
Step 1: Determine your purpose for investing (living, flipping, renting, etc.).
Step 2: Determine your budget (by examining the pre-approval letter and your personal records).
Step 3: Find properties of interest.
Step 4: Obtain a real estate agent (especially if you are a first time homebuyer).
Step 5: Visit the property.
Step 6: Make an offer on the home.
Step 7: Close on the property.
The only real addition to the home buying process when you are looking to purchase distressed properties is the recommendation that you do a title check on the property to ensure that there are not any unexpected liens that you would acquire by purchasing the property.
When purchasing any property, it is essential that you have the home inspected for needed repairs before you close on the property. Although the property may have minor repairs (e.g. painting), the property may need more expensive repairs (e.g. a new roof) and knowing before you buy is much better than finding out after you have walked away from the closing table.
What to Consider When Buying Distressed Properties
When wondering how to buy distressed properties and how the process differs from buying a home, the most important thing is to determine an estimated cost of repairs. To determine how much you will be investing in the property, simply add the list price for the property to the estimated costs of repairs. Before purchasing distressed properties, it is important to use this information to help you determine if the property you are looking to buy is a good investment decision.
What to do After Buying a Distressed Property - Investing Tips
If you are interested in foreclosure investing and are wondering how to invest in a property, then the information above is a good guide to get you started. The key for investing in real estate is finding an amazing deal on a property of interest and then making minor to moderate repairs to the property and either flipping the house for a profit or placing it on the market for renting purposes.
After you have purchased a distressed property, it is time to get into the home and start making the needed repairs. It is essential that you create a budget and stick to the budget as much as possible since this is your guide to ensuring that you only invest so much money into the property, which increases the potential for a higher return on your investment.
Once the home is ready to be placed on the market, start your marketing initiatives toward your target audience (those looking to buy a new home or rent your rental property).
Below is a Forbes video about getting rich in real estate:
In conclusion, distressed properties are great investment opportunities as long as you make sure you are getting a good deal on the property and you take into consideration the demand of the local real estate market.