Freddie Mac Foreclosures
You may have some familiarity with the Freddie Mac brand, but when it comes to foreclosures, there are likely to be some details that you're unaware of.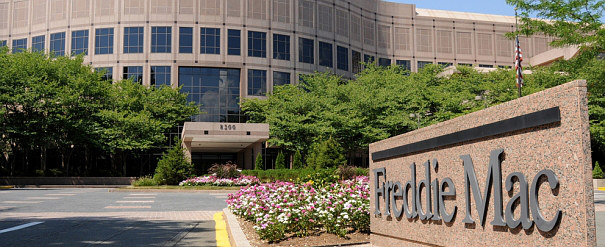 Before we discuss the ins and outs of Freddie Mac foreclosures, let's review how the company defines itself:
Operating in the secondary mortgage market, we keep mortgage capital flowing by purchasing mortgage loans from lenders so they in turn can provide more loans to qualified borrowers. Our mission to provide liquidity, stability, and affordability to the U.S. housing market in all economic conditions extends to all communities from coast to coast
Here are a few other things you need to know about Freddie Mac:
Freddie Mac is also known as its formal name, The Federal Home Loan Mortgage Corporation
Freddie Mac is a public government-sponsored enterprise
Freddie Mac has more than $2 trillion in assets under management (AUM)
Now that you understand the basics, we can move onto everything you need to know about Freddie Mac as a real estate investor or homebuyer.
What are Freddie Mac Foreclosures?
The phrase "Freddie Mac foreclosures" is often thrown around loosely, leading to a variety of myths and misconceptions.
To start, it's important to note that Freddie Mac does not offer home loans directly to buyers.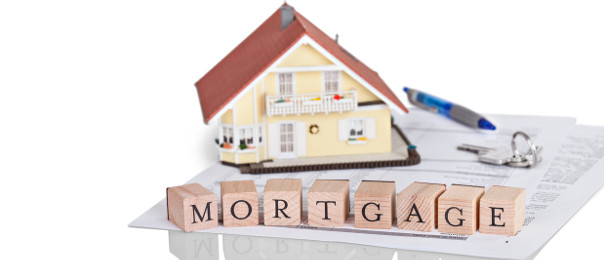 So, this means that you won't go to them if you need a mortgage.
Even with this in mind, there are reasons why "Freddie Mac" and "foreclosures" are often discussed in the same breath:
Freddie Mac can assist you with finding and buying foreclosed property throughout the United States (via its HomeSteps division)
Freddie Mac network can foreclose on homes—if they hold the mortgage—which are then sold
The primary takeaway is that Freddie Mac doesn't directly provide mortgages, but it can help investors find a foreclosure that suits them.
Steps to Make an Offer on a Freddie Mac Foreclosure
Freddie Mac has its own real estate sales division, known as HomeSteps. Over the years, this company's division has helped tens of thousands of buyers find a property that suits their budget and personal needs.
In addition to foreclosures that require some TLC before moving on, Freddie Mac also sells repaired (and affordable) homes across the United States.
Generally speaking, the process of buying a home is similar to a more traditional transaction.
However, since you're purchasing a foreclosure, you must take extra precautions to ensure that you understand what you're getting.
Here are the four basic steps to take when buying a Freddie Mac foreclosure:
Search for available property in your target area
Make your first offer your best offer, as foreclosed properties are often coveted by multiple buyers
Provide all the required items the first time around (more on this below)
Choose a real estate agent that's familiar with buying a Freddie Mac foreclosure, such as the finer details of the Multiple Offer Process
To move to the front of the line and improve your chance of making a deal, your offer should be in writing alongside the following:
Sales contract
Mortgage pre-approval letter
Proof of funds if you're buying with cash
Earnest money to show that you're a serious buyer
Addendums
Taking these steps will improve the chance of going under contract, but there's no guarantee.
Does Freddie Mac Negotiate on Foreclosures?
There are many benefits of buying a foreclosure, including the ability to save money on the property.
A big part of saving is the ability to negotiate.
In short, you can negotiate the price of a Freddie Mac foreclosure. But remember this: other people may be interested in the home, so making your first offer your best offer is in your best interest.
No matter if you're buying at list price or want to negotiate, consult with a real estate agent who can guide you through the process.
They can answer questions such as:
Is the home competitively priced?
How does the home stack up to comparable properties?
Where's the best place to start negotiations?
If you're fortunate, Freddie Mac will accept your first offer and you can begin to move through the process.
However, if they reject your offer, you have a decision to make: you can make a counteroffer or simply move on.
The choice is yours.
If you plan on making a counteroffer, keep in mind that other buyers may be doing the same. So, slowly raising your price could backfire if another buyer makes a more substantial offer.
Tip: when negotiating a Freddie Mac foreclosure, take into consideration the current condition of the property.
There's a big difference between a home that is move-in ready and one that requires a complete renovation to make it livable.
Furthermore, the condition of the house could impact your ability to secure a loan.
What Does it Mean When a House is Owned by Freddie Mac?
You don't have to look any further than the HomeSteps about page for a better understanding of what it means when Freddie Mac owns a home:
HomeSteps® is the Freddie Mac sales unit responsible for marketing and selling Freddie Mac real estate owned (REO) homes to homeowners and investors. HomeSteps manages every stage of the REO process, from handling title issues after foreclosure to working with local listing agents to facilitate a sale. HomeSteps is one of the largest sellers of existing homes in the United States.
Think about it this way. Rather than buying a foreclosed home from a more traditional lender or a homeowner, you're purchasing directly from Freddie Mac.
Do I Need a Home Inspection?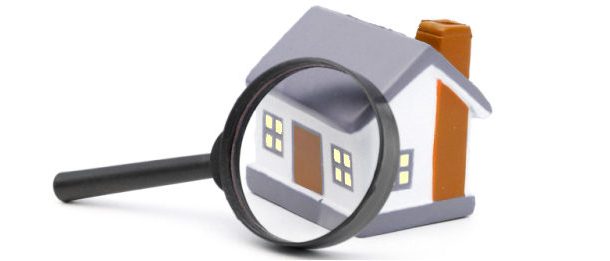 The short answer to the question is no. You're not required to complete a home inspection before purchasing a Freddie Mac foreclosure.
However, your lender may require this.
Consult with them early in the process to better understand any requirements.
Even if you're not required to get a home inspection, there are many benefits of doing so:
You'll gain a thorough understanding of the condition of the property
It will pinpoint any significant concerns, such as water damage, mold, or asbestos
It will provide you with a better idea of how much money you need in your renovation budget
As a general rule of thumb, you should be on-site the day of the home inspection.
You don't have to follow your inspector everywhere, but it's a good idea to stay nearby in case they have questions or want to share more information with you.
Here are some of the many questions to ask your home inspector:
What's your opinion of the overall condition of the property?
Would you suggest purchasing this property as-is?
Did you find any major problems that will be costly to repair?
Your inspector is in the business of providing an accurate report of the condition of the property.
This includes everything from the plumbing system to the electrical system to the roof.
You can use the information provided to make a more informed decision.
If nothing else, remember this: It's a risk to purchase a foreclosure without an inspection, as there's a good chance it's been neglected by the previous owner.
Adding to this is the fact that what you see on the surface doesn't always tell the entire story.
Final Thoughts on Freddie Mac Foreclosures
Now that you know more about Freddie Mac foreclosures, you can decide if it makes sense to pursue one of these homes.
If you're serious about making a purchase, search online for properties that interest you and then schedule a time to visit them with your real estate agent.
As long as you know what you're getting into and you're familiar with the process, you'll find yourself on the right path to buying the Freddie Mac foreclosure that's best for your budget and personal wants and needs.