Considering Title Insurance When Buying Foreclosures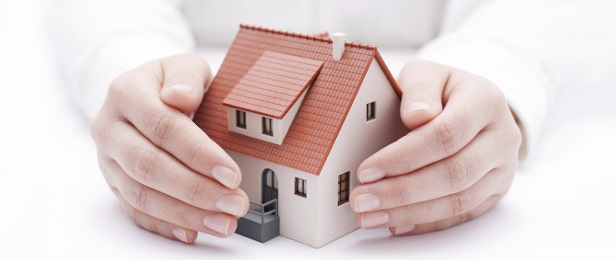 Before we get into the finer details of title insurance, you must first be able to answer the question: what is a title?
In simple terms, the title associated with a piece of property shows that the owner is indeed the person in lawful possession of the home or land.
What is Title Insurance?
When buying a home, such as foreclosed properties, title insurance comes into play as a means of protecting both the buyer and lender against any property loss, such as liens or defects, in the title of the home.
There are terms and conditions, as well as exclusions, associated with each title insurance policy. As a buyer, it is important to discuss these conditions and exclusions before closing on a property.
Do I Need Title Insurance?
It is easy to believe that title insurance is a waste of money, however, nothing could be further from the truth. This is something that home buyers and lenders need to insure themselves against a variety of title defects.
It is important to note that title insurance provides protection to the buyer, lender, and seller.
Unlike auto or health insurance that protects against future claims, a title insurance policy protects against any event that could have occurred in the past.
Note: title insurance is paid one time at closing, as opposed to monthly or annually.
How Much is Title Insurance?
When purchasing a home with a mortgage, you will not have a choice as to whether or not you purchase title insurance. Instead, most lenders require this.
The cost of title insurance can and will vary from state to state and county to county.
There is no way of saying for sure exactly how much you will pay for this policy at closing, but a general range is between $200 and $1,000.
It is best to discuss the cost of title insurance with your lender upfront.
What Does Title Insurance Cover?
When you purchase a property, there are a number of details that could negatively impact the title. In fact, some of these details can restrict how the buyer uses the property in the future.
Potential problems include but are not limited to:
Federal, state, or local government that has placed a lien on the property.
The right of adjoining owners to restrict the use of the property.
Claims by beneficiaries on the property.
Forged deeds.
Public record inaccuracies.
With title insurance, both the buyer and the lender are protected against these potential problems.
Choosing a Title Insurance Company
While you may believe that all title insurance companies are the same, nothing could be further from the truth. There are details to consider as you choose a title insurance company.
Although you are not required to go along with the suggestion of your lender, you will often find this to be simple.
Your lender can suggest a title insurance company based on their experience in your area.
Note: if you are worried that your lender doesn't have your best interest in mind, shop around and compare multiple title insurance companies based on cost and reputation.
Do I Need Extended Title Insurance Coverage?
It is your decision as to whether you purchase extended title insurance coverage. This will protect you against additional defects, including:
Incorrect survey.
Deed to land with a building constructed on another's property.
Off record liens.
Pre-existing violations.
What are the Different Types of Title Insurance?
There are two types of title insurance:
Owner's title insurance: this is paid by the home buyer at closing and is meant to protect this party against valid claims on the title.
Lender's title insurance: in most states, mortgage lenders require the buyer to purchase a lender's title insurance policy as a means of protecting the lender's interest in the property. This policy is issued in the amount of the loan.
Now that you know more about title insurance – from what it is to the cost – you should feel more comfortable purchasing this at the time of closing.