Click on the map to begin your search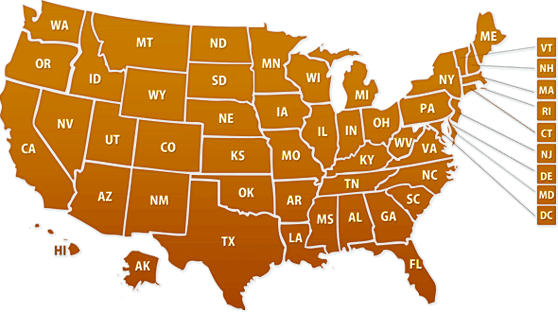 What are Sheriff Auctions?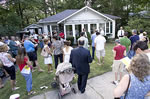 Sheriff auctions are auctions where foreclosed homes are sold to individual buyers, investors, and lenders in the traditional auction format. These sales are open to the public and can be a great way to buy a home for much cheaper than buying typical real estate. They are typically held on a monthly basis, and performed by county. Generally, lenders will have a representative go in and bid on the homes so that they don't sell too cheaply. Private bidders are able to go in and bid on the homes that they want, as well.
How do Sheriff Sales Work?
Homes are sold to lenders and individuals in the typical auction format. Once you have been awarded the winning bid, you have to put down a minimum of 10% cash or other certified funds immediately. You then have seven days to pay the remaining balance without interest, and 30 days to pay it with interest. When you purchase a home at sheriff sales, you aren't able to access the property until it is paid off, which can prove to make it challenging to get a loan for the property that you want to buy. However, if you have the cash up front to buy the properties, this can be a great way to purchase a home or an investment property.
Aren't Homes Sold at Sheriff Auctions in Bad Condition?
Not in every instance. Some of them will need some work, and there might be a few that need a lot of work. However, there will be a few gems that you can find that don't need much work at all, if any. Even if you find a great home that needs a little work, it's well worth the investment because you'll pay less for the home in the first place, leaving you more money to fix it up in the end. Either way, you're still making a good investment because of how cheap the homes are.
What Else Should I Know About Sheriff Auctions?
Buying homes at sheriff auctions can be a great investment into a home or an investment property for anyone. Whether you're in the market for a fixer-upper or not, there are plenty of homes to choose from at sheriff auctions. You can find great deals near you with ease. Sign up for our 7-day trial today and get started on finding sheriff auctions near you. Your next home might be closer and cheaper than you think!