Getting a Second Home Mortgage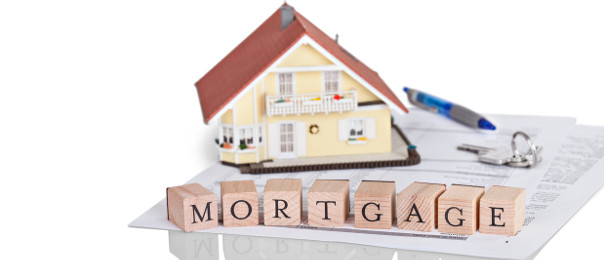 Are you interested in buying a second home? If you have the cash to make a purchase outright, you don't have much to worry about. Instead, you can work one-on-one with your real estate agent to find the best deal.
On the other hand, most people don't find themselves in this position. They soon realize that to purchase a second home they will need a mortgage.
While this may sound simple enough, there are rules associated with buying and financing a second home. The way you go about securing a mortgage for a second property will not be the same as your primary residence.
Financing a Second Home
The act of obtaining a mortgage on a second home starts with contacting lenders, explaining your situation, and seeking preapproval.
During this process, you will discuss a variety of details, including the asking price of the home you want to purchase, your income, and your down payment.
Do I need to put down 20 percent to obtain a mortgage on a second home? This is a common misconception.
While 20 percent is standard, as it allows you to avoid private mortgage insurance (PMI) and provides the lender with additional protection, it is not always required.
You have the right to put down as much money as you want, however, this doesn't mean every lender will approve you. For this reason, it is important to contact multiple lenders, both national and local, to seek preapproval based on your current finances and purchase plan.
Note: mortgage companies are well aware that a second mortgage will take the back seat to a primary mortgage. In other words, if a borrower has to choose to make one payment or the other, it will almost always be for the home they live in. This is why a larger down payment can be required. It is also why a second mortgage will have a higher interest rate.
What is your Credit Score?
The higher your credit score the better chance you have of being approved for a second mortgage. Lenders want to see that you have been responsible with your money in the past, as this gives them confidence that you will continue to do the same in the future.
If your credit report shows that you have missed or been late with payments, such as those associated with your primary mortgage, you will find it challenging to receive approval for another loan. (Learn here how to build a good credit score).
Loan to Value – What you need to Know
There is no denying the fact that loan to value is important when it comes to obtaining your first mortgage. Those who have a mortgage and want to obtain another will find this even more critical to the final result.
Generally speaking, the loan to value, also known as LTV, is the calculation used by mortgage lenders to express the ratio of the loan compared against the value of the home.
For example, if you borrow $100,000 to purchase a second home worth $125,000, your loan to value is $100,000 to $125,000 or 80 percent.
Loan to value is one of the many risk factors a lender considers when qualifying borrowers.
Every lender, regardless of if it is a first or second mortgage, must consider the risk of default. As the amount of equity decreases, the chance that the lender will take a loss in the event of a default increases.
With all this in mind, anybody seeking a second mortgage would be best served to work for the lowest possible loan to value ratio. The best way of doing so is by making a large down payment and/or negotiating a lower sales price.
Do you Make Enough Money?
You can learn as much as you want about how to buy a second home, but one thing will never change: you need to earn enough money to show lenders that you are able to pay your first mortgage and expenses along with a second mortgage.
This is where debt to income ratio, also known as DTI, comes into play. This number is expressed as a percentage and calculates your minimum monthly debt divided by gross monthly income.
Typically, mortgage lenders want to see a DTI of 36 percent or less. Anything higher than this can make it difficult to qualify for a loan.
There is a lot to consider as you attempt to qualify for a mortgage to buy a second home. From the mortgage rate to the qualification standards, the more you understand the better chance you have of reaching your goal of owning another property.