Click on the map to begin your search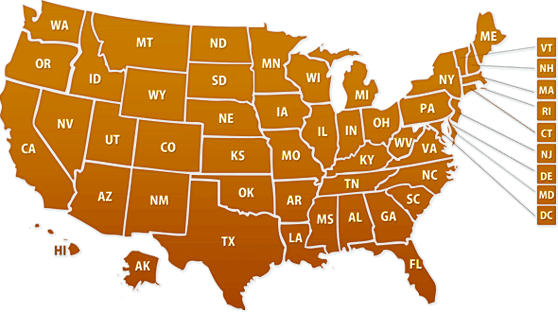 Repair Cost Estimates for Flipping Houses

When an investor purchases distressed properties for house flipping, they generally come with two types of necessary work to resell them at market value – repairs and rehabbing or remodeling. If you are getting into flipping foreclosures, you need to know the difference between repairs and remodeling.
Repairs – These are the small maintenance issues that pop up in every property, from the leaky faucet to the broken staircase spindle to the hole in the bedroom wall. These are the day to day costs of owning a property. Individual repairs generally cost less than $200 and do not require a licensed contractor.
Remodeling – This is better known today as rehabbing. This process includes large scale projects that have a substantial effect on the market value of a property. Examples of remodeling projects include installing a new roof, gutting the kitchen, updating the bathroom and moving walls.
Do Repairs Change Market Value?
Repairs have more of an effect on the perception of market value rather than a direct effect on the sales price. For example, if the market value of 15 year old 3 bedroom 2 bath home is $150,000 in good condition, will a broken window really change the price? But, will it encourage a buyer to buy your home rather than another just like it? If you want to make money flipping houses, it's important to consider those details. A home in need of repairs, even the simplest ones, can very well turn off a buyer.
On the other hand, if a home needs too many repairs, the value will drop. A buyer will start keeping track of how much money they will need to spend to make the home look nice. If the owner does not drop the price as an incentive, the buyer will simply purchase a home in better condition.
Can a Home that Only Needs Repairs be Flipped for a Profit?
Absolutely! When flipping a house, you have to bear in mind that many buyers just cannot see past ugly paint, pealing window sills, ancient appliances and overgrown landscaping. By purchasing run down, unmaintained, fixer upper homes for sale and spending a few thousand dollars on surface improvements, an investor can change the whole look of a home and reap a nice profit.
What Repairs Give the Best Return?
There are two types of repairs: necessary and cosmetic. First, focus on necessary repairs such as anything that is leaking, plugs and switches that do not work, cracks in brick mortar, drywall patches, broken windows etc. These repair items are pretty obvious and will be required to flip a home into a higher price bracket.
Other repairs however, are more cosmetic and can change the look of a home and add intrinsic value to a property. Here are some ideas to add value to a bargain home:
New Paint – Nothing changes the look of a room like a fresh coat of paint. Choose neutral colors in today's color schemes.
Landscaping – Curb appeal creates the first impression of a home. Focus on the front yard. A few well placed bushes, shrubs and flowers can create desire and value.
Power Washed Siding – Before considering updating the siding, how about simply cleaning it? Power washing vinyl siding can make an old house look new again.
Upgrade the Doors – Especially the front exterior door, which is as important as landscaping in making a first impression. Exchange those interior ugly hollow core doors for a prefabricated molded door to create a more upscale look in the home.
Change the Hardware – Kitchen cabinet handles, faucets and light fixtures can update a home more than almost any other change – and for much less.
Add Storage – Closet systems, mud room shelves, laundry room cabinets and expanded closets are in high demand.
Repairs on distressed and foreclosed homes can be a quick way to change the look and feel of a home and pull it out of the 1980's era into the 21st century market. Some simple repairs can create large profits for the do-it-yourself home flipper.