What is a Real Estate Broker?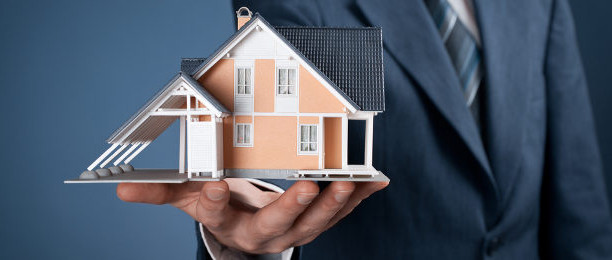 Those who are interested in buying real estate will soon come to the conclusion that hiring a broker or agent would be in their best interest. While many think that hiring just any real estate professional is "good enough," nothing could be further from the truth.
You need to realize that a real estate broker is not necessarily the same as a real estate agent. There are several differences that should help you decide which type of person to hire to help you find and purchase a property.
Generally speaking, a real estate broker is licensed to arrange for the buying and selling of real estate, often including both residential and commercial properties. This person acts as a "middleman" or intermediary between the buyer and the seller.
While a broker is licensed to execute a real estate transaction, an agent, also known as a salesperson, is only permitted to assist the broker with the process of bringing two parties together.
What does a Real Estate Broker do?
A real estate broker is responsible for a variety of tasks, including but not limited to the oversight of one or more real estate agents or realtors.
Did you know that real estate agents in many states are not permitted to sell a property unless under the supervision of a broker? This is no the same for the actual broker, who is permitted to work alone.
Some of the day to day responsibilities of a broker include but are not limited to:
Hiring real estate agents.
Overseeing the work of every agent on their team.
Making sure that every transaction complies with local real estate laws.
Helping with the closing procedure.
Manage listings.
Real Estate Broker vs. Real Estate Agent
Are you under the impression that a real estate broker and real estate agent are one in the same? If so, here are several details that should help you realize that there is a definite difference:
Brokers are required to maintain the highest level of industry knowledge and certification.
Brokers have the ability to open a brokerage.
Brokers are responsible for operating expenses ranging from legal services to insurance.
Brokers are liable for every transaction they oversee.
On the other hand, here are a few points associated with real estate agents:
Only need to meet minimum standards as set forth by an examination.
Are required to work for a licensed broker.
Receive commission after expenses and broker payment.
Advantages of Using a Broker when Buying a Foreclosed Home
There are many advantages of using a broker when buying a foreclosed home, as opposed to doing everything on your own or hiring an agent to advise you:
Brokers have access to all the information you need to make an informed and confident decision.
Brokers can assist with the research process associated with a particular property.
Some brokers work directly with banks that own foreclosures, allowing you to get the best deal – often times before it is made available to the public.
What is a Commercial Real Estate Broker?
Not all real estate brokers are identical in terms of the services offered. For example, some brokers work solely with residential property while others focus on commercial property.
If you are interested in purchasing a commercial property, it is best to work with a broker that specializes in these transactions. This will ensure that you find the right property, while also going through the sales and closing process as detailed by local real estate law.
How to Hire a Good Real Estate Broker
It is one thing to say you are going to hire a good real estate broker, but another thing entirely to actually do so. Fortunately, the process is simple if you follow the right steps:
Search online for real estate brokers in your area.
Focus on the experience and knowledge of the broker, as well as their specialties: residential, commercial, foreclosed properties, etc.
Get in touch with several brokers to discuss your situation as well as your goals for buying a property.
Ask every broker the same questions, ensuring that you learn as much as possible about each one.
Request information on fees to ensure that you know what you are getting into.
Make a final decision, let the home broker know you are interested in working with them and get started.
Now that you know what a real estate broker is, how one of these professionals can assist you, and which steps to take to find the best help, you are ready to move forward.