Land Foreclosures
There are many potential benefits of buying a foreclosed home, ranging from cost savings to financing flexibility - and that's just the start.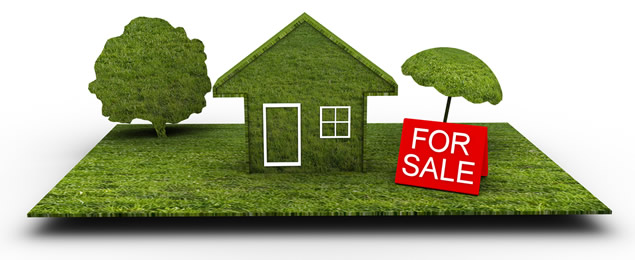 While home foreclosures will always attract the most attention from prospective buyers, you may also want to think about another type of investment: land foreclosures.
What is a Land Foreclosure?
A land foreclosure is the same thing as home foreclosure, with one primary difference: there's no physical property located on the land. In other words, you're buying the land and nothing else.
As with any foreclosure, the bank owns the land due to repossessing it from the previous owner.
Subsequently, they make it available for purchase.
Why is it Difficult to Find Distressed Land Properties?
If you conduct a primary search online for terms such as "foreclosed homes for sale" or "home foreclosures", you're likely to find thousands upon thousands of options.
However, if you do the same thing for land foreclosures, there are not nearly as many opportunities.
It's critical to understand why this is the case and what you can do to improve your odds of finding the right property.
Here's why it's so challenging to find distressed land properties:
There's less land for sale: In a general sense, there's less land for sale in the United States than homes. Naturally, that means that there will also be fewer foreclosures to choose from.
Obtaining financing for vacant land is a challenge: While not always the case, most people purchase land with cash. So, there's no bank to repossess the land. It's owned outright. But there are times when financing is secured for a piece of land. These are the properties that can be foreclosed on if the owner doesn't make good on the loan.
Location limitations: In some parts of the United States, such as densely populated cities, there's not much-undeveloped land. This doesn't lend well to land becoming available through foreclosure.
Are Land Foreclosures a Good Investment?
There's no right or wrong answer to this question, as it depends mainly on your financial circumstances and investment goals.
Here are some of the benefits of investing in land foreclosures:
The ability to purchase the land for less than market value
As land becomes more scarce, your holdings are likely to increase in value
You can develop the land, such as by building a home or commercial property
Land Foreclosure FAQs
Just the same as any real estate deal, it's best to consult with an experienced real estate agent when searching for and purchasing land.
There are many frequently asked questions associated with a land foreclosure, including the following:
What happens if you buy foreclosed land, build a home on it, and then foreclose?
While it doesn't seem fair, in this situation, you would lose both the house and the land that it sits on.
However, there are exceptions to this rule, such as if the structure is not permanent.
Can you negotiate the price of a land foreclosure?
You have the ability to negotiate the price, but the lender may not always agree to do so.
Depending on the circumstances, they may be firm on their asking price.
Is it okay to buy foreclosed land sight unseen?
It's not as risky as buying a home sight unseen, but it's never suggested.
You're better off walking the property before making an offer, as this helps you understand exactly what you're getting.
Can you do whatever you want with the land?
Generally, the answer is no. You should find out how the land is zoned.
For example, if you're going to purchase the land and build a home on it, be sure that it's zoned residential, not commercial.
Can you make money with land foreclosures?
With the right investment strategy, yes, you can make money by purchasing land foreclosures.
You can buy the land, maintain it, wait for it to appreciate, and then sell.
You could also develop the land to make it more desirable.
Final Thoughts
Vacant land foreclosures are incredible investment deals which can be used to build farm, commercial, and residential properties on.
Sometimes, investing in lands for sale at a real estate auction will come with a structure already on it such as a horse house or a fixer upper country home.
However, unlike residential foreclosures which are sold for the land and house value, land foreclosed properties are only valued based on the land, making them much cheaper.
Buy beautiful foreclosure land for sale by searching our listings at Foreclosure-Support.com. Whether you are hoping to make money or wanting to build your dream home, you will find the best land for sale here.
You Can Afford Acreage with Foreclosure Land for Sale
Our land foreclosure listings will help you find tax lien foreclosures and bank owned land in the areas of your choice.
Most of the government properties are so cheap because the government is only collecting the amount due from unpaid property taxes.
This means that you can find fancy farm foreclosed homes - amazing properties and ready to move into.
Bank land foreclosures for sale don't have any tax liens, but are still listed below market at really good discounts.
Buying foreclosure land for sale makes the dream of owning a large plot of land a reality.
For pennies on the dollar, you can use the land to develop a new block of commercial properties, a family oriented residential community, a fully operational farm or ranch, or many other possibilities.
Establish your membership at Foreclosure-Support.com and start searching land foreclosure deals today.