Applying for a Mortgage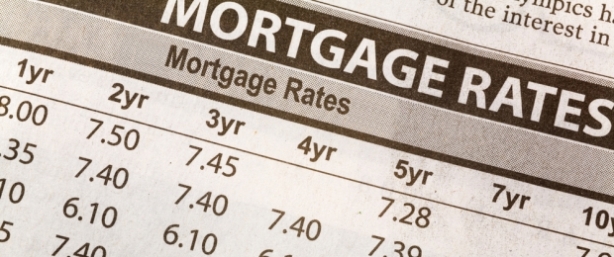 For most people, buying a home means applying for a mortgage. While this process is completed by thousands of people everyday of the week, many find themselves faced with challenges from the start.
Fortunately, the process of shopping for a mortgage is easier today than ever before. This is due in large part to the ability to rely on the internet, as well as increased competition from both local and national lenders.
Looking for the Best Mortgage: Shop, Compare, Negotiate
It is one thing to say you are going to find the best mortgage. It is another thing entirely to find the lender and product that is best for your financial situation.
From rates to payment methods among other details, there are steps you can take to better your chance of success.
Shop Online and Off
While many people opt to do business with the first mortgage lender they find, this is not always the best practice. You should shop online and off, ensuring that you end up with the right lender on your side in the end.
As you shop for a loan, here are three tips to consider:
Speak with at least three lenders, getting a better idea of what they bring to the table
Use the internet to learn more about the lenders you are most interested in, including their industry reputation, experience, and knowledge
As tempting as it may be, don't shop based on the rate alone
How to Compare
At some point, you will need to compare one mortgage lender and loan to the rest. This is the only way you are ever going to find the one that is best for you and the home you are interested in purchasing.
Here are several details to focus on during the comparison process:
Reputation within the industry.
Rate being offered.
Fees associated with closing on the loan.
Options for making payment (check, online, direct debit, etc.)
Customer service.
Negotiate
Many people are under the impression that the first loan they are offered by a lender is the only option available. While this may end up being the case, you should become familiar with the art of negotiating a better deal.
There are multiple details associated with a mortgage that can be negotiated, such as the interest rate and fees.
Some lenders are more prone to negotiations, so make sure you continue to shop around until you find a financial institution that is open to negotiating a mutually beneficial deal.
Learn about Interest Only Loans
As you begin to consider your many options, you may be attracted to the benefits of an interest only loan.
This is not the right decision for every borrower, but it is something to consider.
Pros
Low initial payment schedule, perfect for those who may not be in position to afford the home of their dreams right now but will be able to handle higher payments later.
Give you the ability to save money now, despite having to make higher payments later.
Cons
Without careful planning, larger payments in the future can become a challenge.
Once the interest only period expires, your payment is likely to be much higher.
Do not build equity in the early years, making this type of loan similar to renting (without the ability to easily move).
It doesn't matter how much you know about home loans right now, as you begin to search for a mortgage you will learn quite a bit more.
As long as you are patient while considering all your options, you shouldn't have a difficult time making a confident and informed decision when the time comes.