How to Get Started in Real Estate with No Money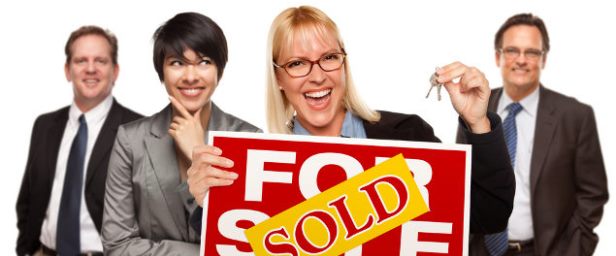 While many people dream of getting involved with real estate and foreclosure investing, only a select few act on this idea. One of the main reasons why more people don't get involved is a lack of money. For one reason or the next, they believe they need a lot of financial backing in order to get started in the wonderful world of real estate investing. Did you know that nothing could be further from the truth? The fact of the matter is that there are many ways to invest in real estate with little or no money.
Real Estate Financing
In a perfect world, you would be able to purchase a property with 100 percent cash. Unfortunately, this is not the way things typically work. With real estate financing, most commonly a mortgage, you can purchase a home without much (if any) cash. While a 20 percent down payment is common, you are not required to have this much money. You may have a difficult time finding a lender that will agree to zero money down, but they do exist. The home financing industry is huge, so make sure you speak with both local and national lenders to get a better idea of which bank is best for you.
Quick-Sale Real Estate Investors
Are you aware of the two types of quick-sale real estate investors:
Both of these groups are in position to make money in real estate without requiring a lot of cash upfront.
What is a Real Estate Retailer?
A real estate retailer is somebody who purchases a property outright and then sells it as quickly as possible for a fast profit. Although the risk is high, the potential reward is just as great. Note: you will need money for a down payment to get started.
What About a Real Estate Dealer?
As a real estate dealer, you are buying and selling contracts as opposed to actual properties. Your job is to find properties at bargain prices and subsequently sign purchase contracts with sellers. At that point, you will sell the contract to retailers allowing you to make a profit along the way. This is also known as the "assignment of contract". The primary benefit is that you only need enough money (earnest money) to secure the deal. You never have to take possession of the deed, however, with the right approach you can earn $1,000 to $5,000 per transaction.
Double Closing
If you are looking to earn more than you would with an assignment of contract, a double closing may be the next thing to consider. With a double closing you are taking on more of a risk, since a failed deal will leave you with nothing. But just like everything in the real estate game, a higher risk can lead to a higher reward.
With a double closing, the dealer signs a purchase contract with the seller. The same dealer then signs a contract with the retailer, in which this person agrees to buy the property at a higher price. The seller signs the deed over to the dealer, who immediately pushes it to the retailer. The retailer finalizes the process on his end with the property seller being paid the asking price and the dealer making the difference. As the dealer in a "double closing" you don't need any money to close the deal.
If you are willing to get creative, there are many ways to get started in real estate with little or no money.