Purchasing Condo Insurance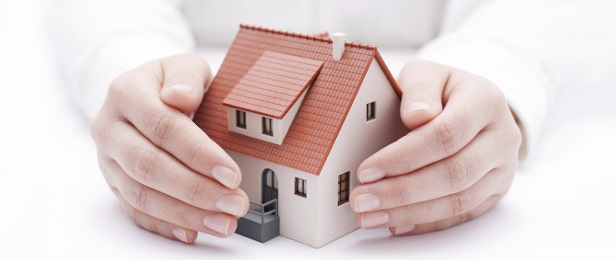 No matter if you live in a condo, townhouse, or single family dwelling, this is likely to be one of the biggest purchases of your life. In addition to the property itself, your personal belongings likely have some value as well.
Regardless of the structure type, it is essential to purchase the proper amount of insurance.
How Condo Insurance Differs from Home Insurance
While there are definite similarities, as you compare condo and home insurance you will find that there are some differences as well.
Here are the key differences:
Dwelling limit.
Other structures included in the policy.
Personal property.
Common areas.
Take "common areas" for example. This is something that is typically important to condo owners, but has nothing to do with those who own a single family home. When you purchase a condo, you are becoming part of a homeowner's association. With this, you are required to pay a monthly HOA fee, with some of the money going towards the association's insurance policy.
In the sections to come, we are going to discuss the primary details to consider when shopping for and buying a condo insurance policy.
Master Policy
In most cases, an association master policy is in place to insure the building as well as any common elements.
When a master policy is in place, condo owners are still responsible for purchasing coverage that covers the following:
Anything not covered by the master policy, such as personal belongings
The value of any additions or unit alterations you may have completed on your own
Damage to your unit not compensated due to the deductible associated with the master policy
There are two basic types of master policies, including:
1. Bare walls-in. This covers all property from the exterior framing inward, but does not cover the actual fixtures and installations located within the unit. For example, kitchen appliances and features such as granite countertops will not be covered by the master policy.
With this type of master policy, condo unit owners will have a need for greater coverage.
2. All-in. This is a more comprehensive master policy, including everything noted above as well as all fixtures and installations inside the unit.
With this type of master policy, condo unit owners will not need to purchase nearly as much of their own coverage.
Master Policy Deductible
Just like your personal policy, the master policy likely has a deductible. Also known as the association deductible, in the event of a claim the condo association will be responsible for paying this deductible to ensure that the units are repaired in accordance with the policy.
How much Coverage do I Need?
Before you can answer this question you must first determine what is and is not covered by the master policy. From there, you can determine exactly what type of coverage you need.
At this point, don't be shy about contacting a condo insurance agent to explain your situation. With the help of a professional you can assess your situation, based on the master policy and your individual unit, to determine how much coverage you should purchase.
Cash Value or Replacement Cost Coverage? Which is Best
As you decide how much coverage to purchase, you will need to decide between cash value or replacement cost coverage. This may not sound like a big deal, but there are many differences to consider.
Cash value coverage is simple: it replaces the value of any lost items minus depreciation. For example, if your computer was lost in a fire you would receive a check for the value of the computer minus the depreciation based on the age.
On the other side of things, with replacement cost coverage you would receive enough money to replace the item with a comparable new model. There is no depreciation factored in.
Content and Structural Coverage
When purchasing condo insurance, be sure you are receiving coverage for both content and structural items. There is a difference between the two.
Some examples of content include: furniture, art work, collectibles, and electronics.
Examples of structural items include: countertops, cabinets, flooring, and lighting.
What about Flood and Wind Damage?
Just like a home insurance policy, when purchasing condo insurance you need to take a closer look at whether you are covered for flood and wind damage.
Flood insurance is purchased separate from a condo insurance policy.
While the condo association may have flood insurance coverage, buying an additional policy will help protect your personal contents and the interior of your unit.
Most condo master policies cover damage related to windstorms.
When buying a condo, you are likely to be busy with a variety of details. Make sure you learn more about the master insurance policy before moving forward.
Additionally, consider purchasing your own insurance coverage to ensure that everything inside your unit is protected at all times.