Click on the map to begin your search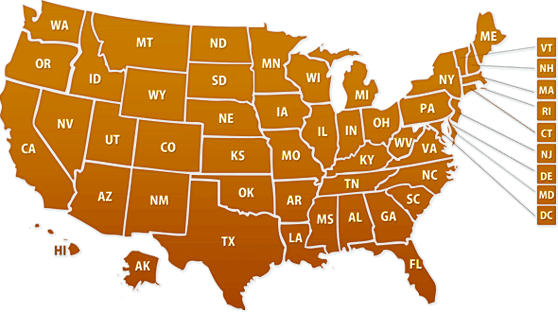 What are Commercial Foreclosures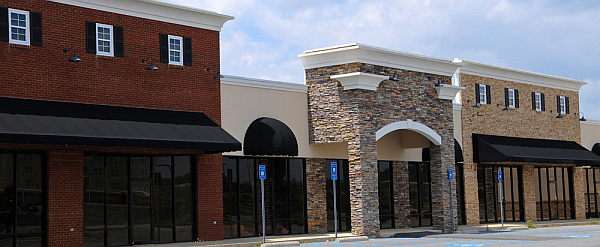 Commercial properties are properties that are in commercial zones, which are zones reserved by the city for business entities. More specifically, commercial properties are buildings that are used for profit generation (i.e. business offices, restaurants, hotels, etc.). Therefore, commercial foreclosures are properties that lie within these commercial zones and have gone through the commercial foreclosure process - with them being repossessed by the lender.
Once these properties go through the commercial real estate foreclosure process, they can often be acquired for a discounted price, making them great for those looking for a commercial foreclosure investment property.
How to Choose the Right Commercial Property to Invest in?
If you are looking at commercial foreclosures for investing purposes, it is essential that you understand how to choose the right foreclosed commercial property. Below are some things to keep in mind as you search:
Location: When looking for an investment property for sale, one of the most important things to consider is the location. You can find foreclosed commercial real estate throughout the country; however, the location of that property goes a long way in your ability to resale the investment property for a profit. For example, is the income property for sale located in a high-traffic area? If so, then you may be able to utilize that fact to your advantage when marketing the property to potential buyers.
Visibility: Another aspect to consider is the visibility. The property's visibility can go a long way in helping determine the type of buyers you will need to target. For example, if the property does not have high visibility, then more than likely you will not get the attention of those looking for retail space. Instead, you would need to market to businesses that may be looking for office space and does not require high visibility.
Curb Appeal: Along with visibility, curb appeal is essential. People looking for commercial real estate will more than likely want a property that looks good both on the outside and inside. Since the outside view is the first impression and may make the difference of whether people even consider purchasing the property, the business needs to have great curb appeal.
Versatility: Finally, when wondering how to buy an investment property and increase your chances to quickly flip the commercial property for a profit, versatility is key. You will want to purchase a commercial property that is not only cheap (increasing your chances of making a larger profit), but is also versatile - meaning that it will be attractive to a wide variety of businesses.
Finding Commercial Foreclosures for Sale
When looking for commercial foreclosures, you go about the process in the same way as if you are looking to buy foreclosed homes. Therefore, your best bet is to search commercial foreclosure listings for an all-inclusive and often up-to-date listing of commercial real estate properties for sale.
Utilizing commercial real estate foreclosure listings is by far the quickest and most efficient ways to find available commercial foreclosures on the market.
Commercial Foreclosures Negotiation
If you find a foreclosed commercial property for sale, you may wish to find out more about the property before you make your offer. However, once you are ready to make an offer, you should prepare for the negotiation process - unless you are willing to pay the listing price (which is normally not recommended when you are looking to purchase a discount property). The negotiation process is the same for non-commercial foreclosures and foreclosed commercial properties. In both situations, you are essentially trying to reach an agreement that works for both you and the seller. It may take several offers before you can reach an agreement that you are happy with and that the seller can accept. The key to is know the seller and be patient, trusting the negotiation process.
Commercial Property Financing - Loans, Agencies & More
If you are considering commercial real estate investment property loans, it is important for you to understand as much as possible about financing commercial foreclosures. In comparison to obtaining a home loan, commercial loans are often harder to acquire due to the higher risk for the mortgage company. Despite the tighter lending standards, many people across the country are able to obtain a commercial loan or are approved for an investment property refinance every single day.
Below are some tips to help you navigate the commercial property financing waters.
Tip #1: Search for Reputable Lenders
The first step in the process involves actively searching for reputable commercial real estate lenders. It is important to remember that you will be working with this lender for several years and therefore it is essential that they have a solid reputation. The best way to go about this process is by comparing and contrasting customer reviews to help you narrow down your list to only a few lenders.
Tip #2: Find Attractive Interest Rates
When purchasing real estate of any type, it is important to shop around and find the best investment property mortgage rates on the market. Loan rates (interest rates) are important because they determine how much money you will be paying each year in interest; therefore, the lower the rate the better.
Tip #3: Save for a Down payment
If you are looking to purchase commercial properties, even foreclosures, it is important that you save enough money for a 15-25% down payment (the required down payment will vary depending upon the lender, your credit score, your income, and other documentation that you provide to the lender).
Tip #4: Utilize an Investment Property Calculator
One of the best ways to determine your monthly loan payments is to use an investment property mortgage calculator. You simply input essential information (purchase price, mortgage rate, down payment, etc.) into the calculator in order to obtain a relatively accurate estimate of your monthly payments.
Tip #5: Hire a Lawyer
Before you sign any documentation, it is essential that you have a lawyer review the documents to ensure that you know exactly what is included in the financing documents. A real estate lawyer can help not only explain the terms, but also ensure that nothing out of the ordinary is in the financing documents that would possible be problematic for you in the future.
At the end of the day, obtaining financing for a commercial property is a lot like financing a home. Your lender will request documentation, proof of income, property information, proof of investment property insurance, and various other pieces of information. When looking to purchase commercial properties, utilize the tips above to help you navigate the waters of financing commercial real estate.
Advantages of Owning a Commercial Property
There are many advantages of owning a commercial property. First, if you purchase foreclosure commercial properties, you can often find these properties steeply discounted - making them perfect for those interested in buying an investment property. Second, there is a wide variety of uses for commercial properties. For example, you can utilize the commercial property for your personal business expansion or you can buy the property and attempt to sell it for a profit. Third, owning your own property for your business provides financial independence that most business owners desire. Due to these advantages - and many more - many business owners and investors find it advantageous to buy commercial real estate.
Commercial Foreclosure Bought - How to Proceed Now?
If you have purchased a commercial foreclosure, your next steps will vary depending upon your intent for the property. For example, if you are a business owner who will be utilizing the entire space for a new business or business expansion, then you will want to make desired improvements and renovations to the new income property to get your business up and running. On the other hand, if you purchased a foreclosed commercial property for sale with the intent of putting it back on the market, then you will need to not only make desired property improvements, but also create a marketing plan to attract potential buyers.