Click on the map to begin your search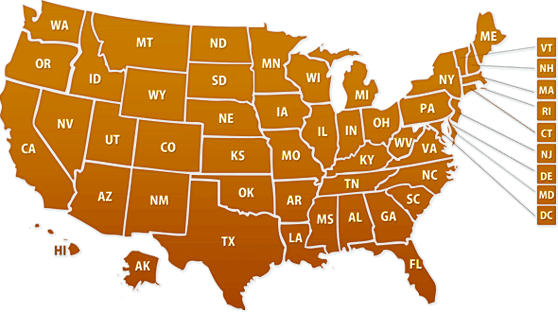 Bank Foreclosures Definition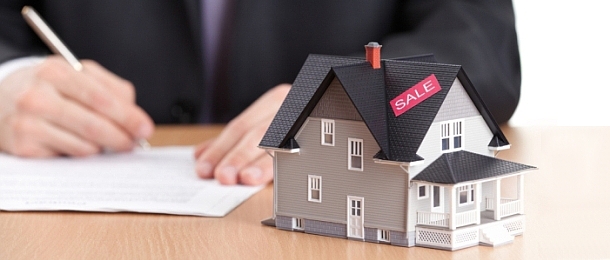 A bank owned foreclosure is a property that has been foreclosed upon and was not sold at auction. As a result, the property now belongs to the lender. You can learn more about bank foreclosures on our bank owned homes page.
US Bank Foreclosure Process
Regardless of the bank, the foreclosure process is essentially the same. When a homeowner becomes between three and six months delinquent, the bank issues a Notice of Default. If the delinquent payments and associated fees are not paid in three months, a date of sale is determined and the homeowner will receive a Notice of Sale. Typically, the homeowner will have until five days before the auction date to pay the delinquent payments and fees. Once the auction date arrives, the bank will place an initial bid that covers the remainder of the mortgage and fees. If nobody bids higher than this starting bid (made by a representative for the bank), then the properties become US bank foreclosures - and are then property of the lender. These US bank foreclosed homes are then placed on the market by the bank (or a realty company hired by the bank).
Below are five major banks that hold the majority of mortgages within the United States:
Bank of America
Bank of America, headquartered in Charlotte, North Carolina, is one of the four largest banks within the United States. In July of 2008, the bank acquired Countrywide Financial, which increased the mortgage business of Bank of America. In fact, this acquisition made it so that Bank of America housed 20-25% of home loans within the country - more than any other lender.
JPMorgan Chase
In terms of assets, JPMorgan Chase is the largest bank within the United States. Founded in 2000 and headquartered in New York City, JPMorgan Chase is also one of the four largest banks within the nation. The bank has one of the biggest hedge funds within the country and offers a wide variety of services to both consumers and corporations - including mortgage loans.
HSBC
HSBC, also known as HSBC Holdings plc, is headquartered in London, United Kingdom. HSBC, the third largest bank in the world, offers a wide variety of services worldwide including checking accounts, savings accounts, insurance, credit cards, and financing (including car, personal, and mortgage loans).
Citibank
Citibank, founded in 1812, is headquartered in New York City. Like Bank of America and JPMorgan Chase, Citibank is one of the four largest banks within the United States. Citibank offers a wide variety of services throughout the world ranging from standard transactions to credit cards and mortgage loans.
Wells Fargo
Wells Fargo is one of the four largest banks within the United States and was founded in 1852. The bank is headquartered in San Francisco, California and offers banking services throughout the world. Wells Fargo Home Mortgage is responsible for one out of every four mortgage loans within the country.
Finding the Cheapest Bank Owned Homes Available in the Market
Have you been wondering how to find out what bank owns a foreclosed home? If so, then you are more than likely going about the process in the wrong way. Instead of focusing on contacting the bank when interested in buying a foreclosed home from a bank, you should instead rely on foreclosure listing services.
Once a home is acquired by a bank after the bank foreclosure auction, the bank (or a realtor they are working with) will list the property on the market. Bank foreclosure listings (free of hassle) are perfect for finding cheap bank owned foreclosures for sale. Plus, these listing services allow you to narrow down your search for bank foreclosure homes based on everything from location to the number of bedrooms and bathrooms.
Buying a Foreclosed Home from a Bank
There are many advantages of buying a home.
First and foremost: you no longer will have to pay rent and essentially throw money away.
Second: if you are an investor, you can utilize the property for investment purposes. Regardless of why you are looking to buy a home, if you are looking for discounted properties, then you are more than likely looking for bank foreclosed homes.
When wondering how to buy a foreclosed home from a bank, you should first turn to foreclosure listing services, which provides up-to-date information and pictures that can help you quickly find bank foreclosures of interest. Both investors and potential homebuyers can increase their profits and/or savings by buying a bank foreclosure below market value.
When it comes to buying a home, there are a lot of things to take into consideration. One of the most important parts of the home buying process involves doing your research. Before you commit to purchasing a property, do your research online and learn more about everything from financing to tips for those interested in buying foreclosures.