What is an Apartment Foreclosure?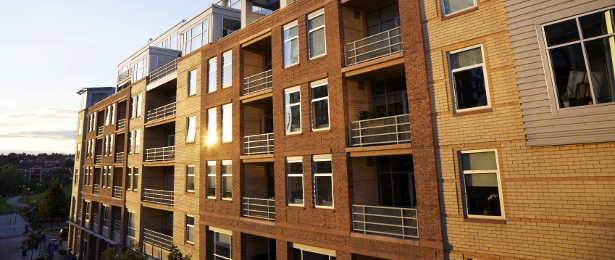 An apartment foreclosure is the same as a home foreclosure, with the only difference being that the bank has taken over an apartment complex as opposed to a single family dwelling.
No matter if you are buying a single family home that was foreclosed on by the bank or an apartment foreclosure, the process of doing so is not the same as a traditional purchase.
Advantages of Investing in Apartment Foreclosures
As an investor, when searching through apartment listings, you should pay close attention to any that are listed as foreclosures. These often times make a great investment thanks to the lower price, not to mention the fact that tenants are often times still in place.
Note: being cash flow positive from day one is a big deal.
While not always the case, apartment foreclosures are often times listed below market value. This allows you to make an investment in a building at a huge discount.
Finding foreclosed apartment buildings for sale is not nearly as challenging as it once was. You have two primary options for doing this:
Rely on the internet to search through apartment listings with one eye towards foreclosures.
Contact a local real estate agent who specializes in apartment foreclosures.
Finding and Researching Apartment Foreclosures
As you begin your search for apartment foreclosures, you may be surprised at how many complexes in your area are available. At this point, you are well on your way to making a purchase. That being said, there are several steps left in the process.
Next up is the research phase. Not only do you want to learn as much as possible about the apartment complex – including the condition, age, tenant situation, etc. – you also need to research the local market.
Here are several questions to ask yourself:
How much would the apartment building cost if it were not foreclosed on?
What is the rental market like in the area?
What is the average tenant paying in rent?
Buying an Apartment Foreclosure
Let's face it: the main reason you are opting for an apartment foreclosure is to receive a discount. You want to buy your investment at a bargain basement price to better your chance of success.
Once you have browsed through foreclosure listings and found an apartment that appears to be a good deal, now is the time to move forward with the purchase.
Rely on your real estate agent to dig up information on how to best move forward. Generally speaking, you will either submit an offer direct to the bank or participate in an auction. Either way, you need to formulate a strategy and determine how much you are willing to pay.
Like any property, you want to opt for an inspection to ensure that you know what you are getting into. Buying a house or apartment as-is deserves your attention, especially when you are dealing with a property you will be renting out to others.
Click here to see what to consider when buying an apartment.