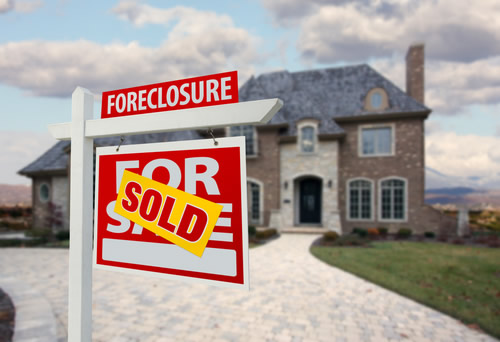 Do you have big real estate investment plans for 2013? If so, rest assured that although the real estate outlook for 2013 includes rising home prices and declining foreclosure inventories, there are still some great foreclosure investment opportunities out there for investors as well as potential homebuyers.
When it comes to real estate market investing, location is one of the most important aspects to consider, especially in the current real estate market. With states and cities making progress toward real estate market recovery at different speeds, some areas are ripe with investment opportunities while others are not.
Finding the Best Foreclosure Deals
If you are looking for the best foreclosure deals in 2013, then you have to know where to start your search. Sometimes the best way to know where to look is by examining areas throughout the country that are known for having attractive foreclosure discounts. Currently you can find some great foreclosure deals in Florida, Connecticut, and New York.
Florida: If you are looking to invest in Florida real estate, then you may wish to consider Palm Bay, Tampa, Orlando, Jacksonville, or Lakeland for some of the best foreclosure deals on the market.
Connecticut: For those with an interest in Connecticut real estate, the Bridgeport and New Haven areas may be the best places to look for steep foreclosure discounts.
New York: When it comes to New York, some of the best places for foreclosure deals include New York City, Albany, Poughkeepsie, Rochester, and Syracuse – each of which has over a 21% average foreclosure discount.
Along with these three states, you can find foreclosure deals in various other areas throughout the country. Therefore, although real estate market progress is underway, there are still some very attractive foreclosure deals that are still on the market today.
Has the Housing Market Reached Recovery?
The short answer to this question is "not yet". The real estate market nationally is well on its way toward recovery, but there is still a long ways to go before the market returns to "normal". It is also just as important to understand that "normal" may not be the levels that we saw in 2006 before the real estate market crash, primarily because home prices in 2006 were grossly inflated.
Below is a video that talks more about the United States economy and the housing market:
In conclusion, the real estate market is making progress toward recovery and throughout 2013 we can expect to continue to see rising home prices and low interest rates. Fortunately, investors and homebuyers will still be able to find foreclosure deals throughout 2013 as long as they know where to search.