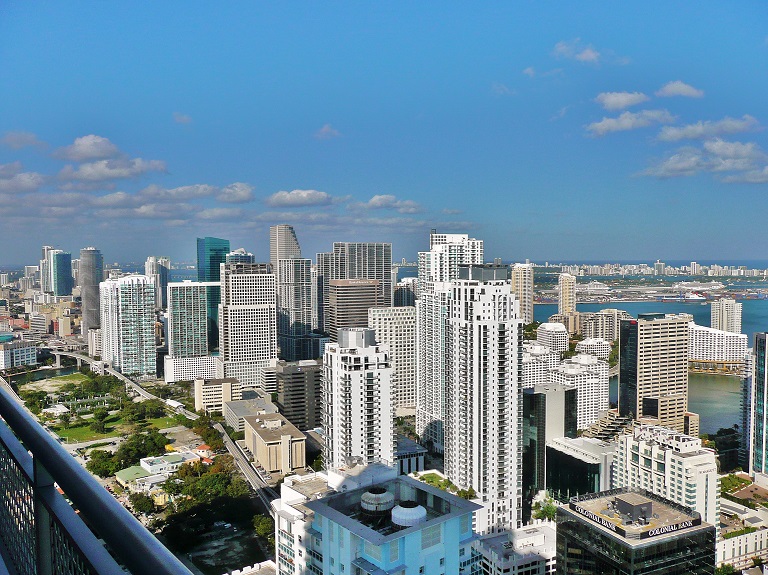 For seven months now, the state of Florida has led the nation when it comes to foreclosures. Approximately one out of every 400 homes in the Sunshine State are in some stage of the foreclosure process, and while this rate dropped in April, it still is higher than any other state in the country, and has been for some time.
Fortunately, key areas of the state are improving. Miami and South Florida, for example, have real estate scenes that are getting better, with foreclosures and non-foreclosure properties.
Specifically, Miami foreclosures are down and have been on a downward trajectory for months now. There were 54 percent fewer foreclosure starts in the first quarter of 2014 than the first quarter of 2013 in Palm Beach County, one of the three counties that makes up the Miami metro area. In nearby Broward County, new foreclosure starts were down by 43 percent.
Miami also had one of the largest year-over-year foreclosure decreases in the country when it comes to metro-area foreclosures, along with Tampa and Atlanta.
One explanation for the decrease: more care was taken to underwrite recent mortgages than mortgages originated before the crash. The crash itself is to thank for this change; lenders are now more careful and cautious when approving loans, which has contributed to fewer foreclosures throughout the country.
Another explanation is rising home prices. Home prices have risen in virtually every state in the country for some months now, which has helped homeowner stave off foreclosure. Negative equity has been a key driver of foreclosures and has prevented many from refinancing and restructuring loans, which has led to people not being able to stay in their homes.
Now, though, rising prices have contributed to positive equity, which is keeping more homeowners in their properties.
Those looking for Miami foreclosures and great deals with distressed properties throughout the three-county region can check our Miami foreclosures listings and see the latest properties that are available.