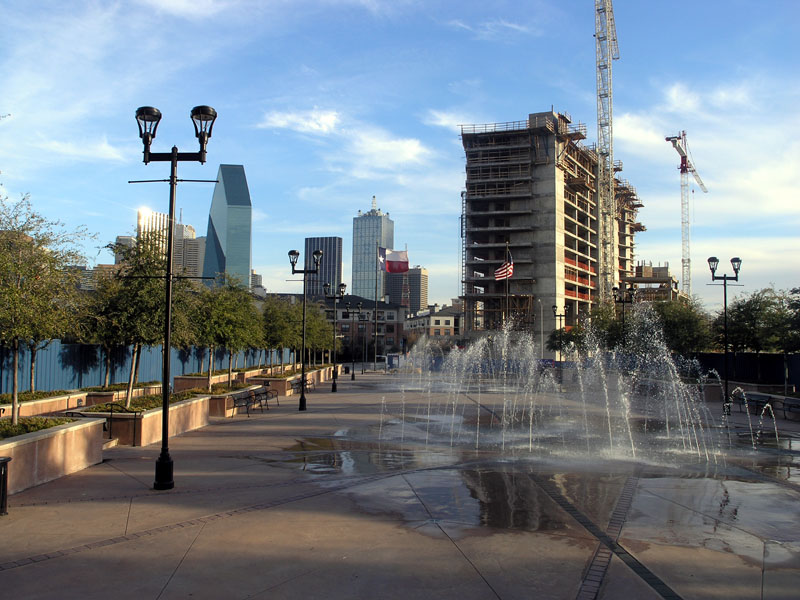 For years now, Dallas has been a microcosm of the nation's real estate market. The metro area has had plenty of problems with foreclosures, but has also performed well in certain key areas.
One good example is with Dallas foreclosures. The latest reports indicate that foreclosure filings and notices were down by 44 percent. Fewer homes are scheduled for foreclosure auctions in May 2014 than May 2013, even though the number increased slightly month to month.
The biggest decrease came in Denton County, which saw decreases of 50 percent from last May. Next was Collin County, with a 48 percent drop, followed by a 43 percent decrease in Dallas and Tarrant counties.
Even the year-to-date numbers are down. There have been 28 percent fewer foreclosure filings in 2014 than the same five-month stretch during 2013. Plus, only around five percent of homeowners in the greater Dallas area are underwater on their mortgages, or owe more on their mortgages than their properties are worth.
The credit goes to rising home prices caused by rising demand. More buyers are flocking to the Dallas metro market to purchase affordable homes, and that has caused a constraint on supply that is serving to drive up prices. In fact, over half of the neighborhoods in the Dallas area have recorded a drop in home sales that stems from a lack of ample supply in the form of available homes on the market.
Buyers are increasing, but there just isn't enough supply to meet demand. This demand is also decreasing the amount of time it takes to sell a home on the open market. In certain communities, properties are selling for less than 40 days on average, well below the average of 60 days for north Texas. Nearly half of all homes have a contract for sale within two weeks of being listed.
Price increases are considerable. In the Park Cities area, prices rose by 31 percent from the levels seen in the first quarter of 2013. In Cedar Hill, the price gain was 25 percent. In Oak Cliff, it was 22 percent. Across southeast Dallas, median values were up over 40 percent.
Of course, such rapid increases would suggest to some the beginnings of a real estate bubble. But Dallas is unique in that its economy is outperforming expectations, creating thousands of new jobs and causing a renaissance in the Metroplex.
Those interested in taking advantage of a growing economy can check our listings for Dallas foreclosures and obtain affordable properties in high-demand areas.